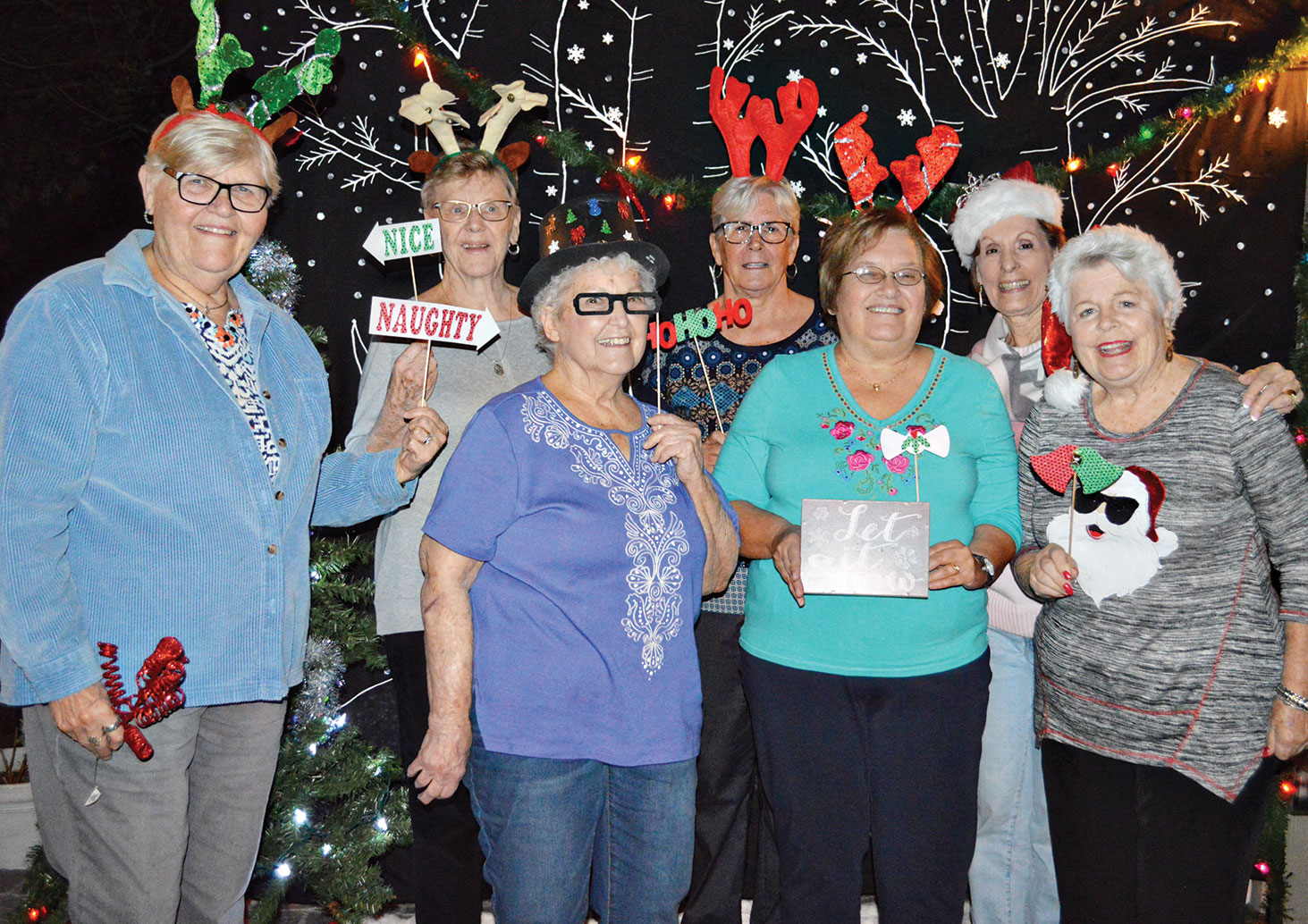 Jean Dubiel
The Vino, Hops and Lemonade get together for November was held at Joyce Betty's house. Her house was decorated beautifully for Christmas with the help of her daughter, Trina.
Trina had set up a picture-taking spot with all the hats, signs, beards, etc. We all participated and had a really fun time. Unfortunately Carolyn and Bob Brown couldn't be with us because they were on a cruise. Poor Carolyn and Bob had to miss all the fun, as did Joanne Urrutia but she was under the weather.
The food was great as usual and so were the liquid refreshments. A fun time was had by all.