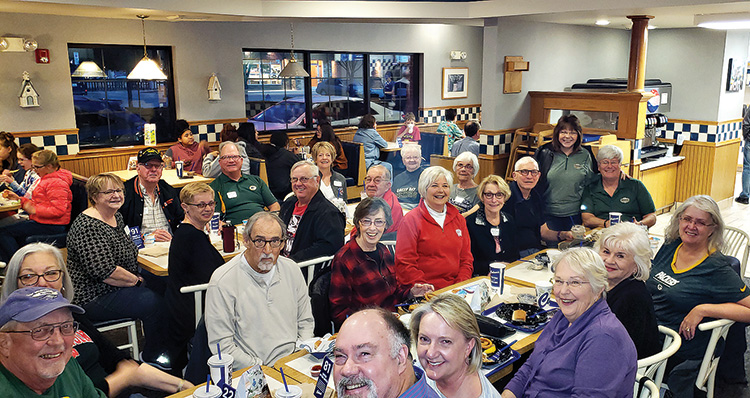 Mary Fabian
The Wisconsin Club has about 120 members here at Robson Ranch, and we try to get together for some fun activities. On Feb. 28, we enjoyed fresh walleye at our favorite Wisconsin- based restaurant, Culvers, in Flower Mound.
We will plan a summer happy hour at the Grill later this year. Then in the fall we will get together for the Packer games, at our favorite Packer bar in Roanoke. The 'Teste di Formaggio (Cheese heads)' bocce team plays on Wednesday at 4 p.m. and 'Cheeseheads Too' play bocce at 6 p.m. on Mondays. We're always looking for a fun get-together.
The group is open to all Wisconsin natives, alumni, family, or maybe you just have some friends up there and enjoy our culture. Contact Mary Fabian to get your name on our mailing list maryfabian@sbcglobal.net.