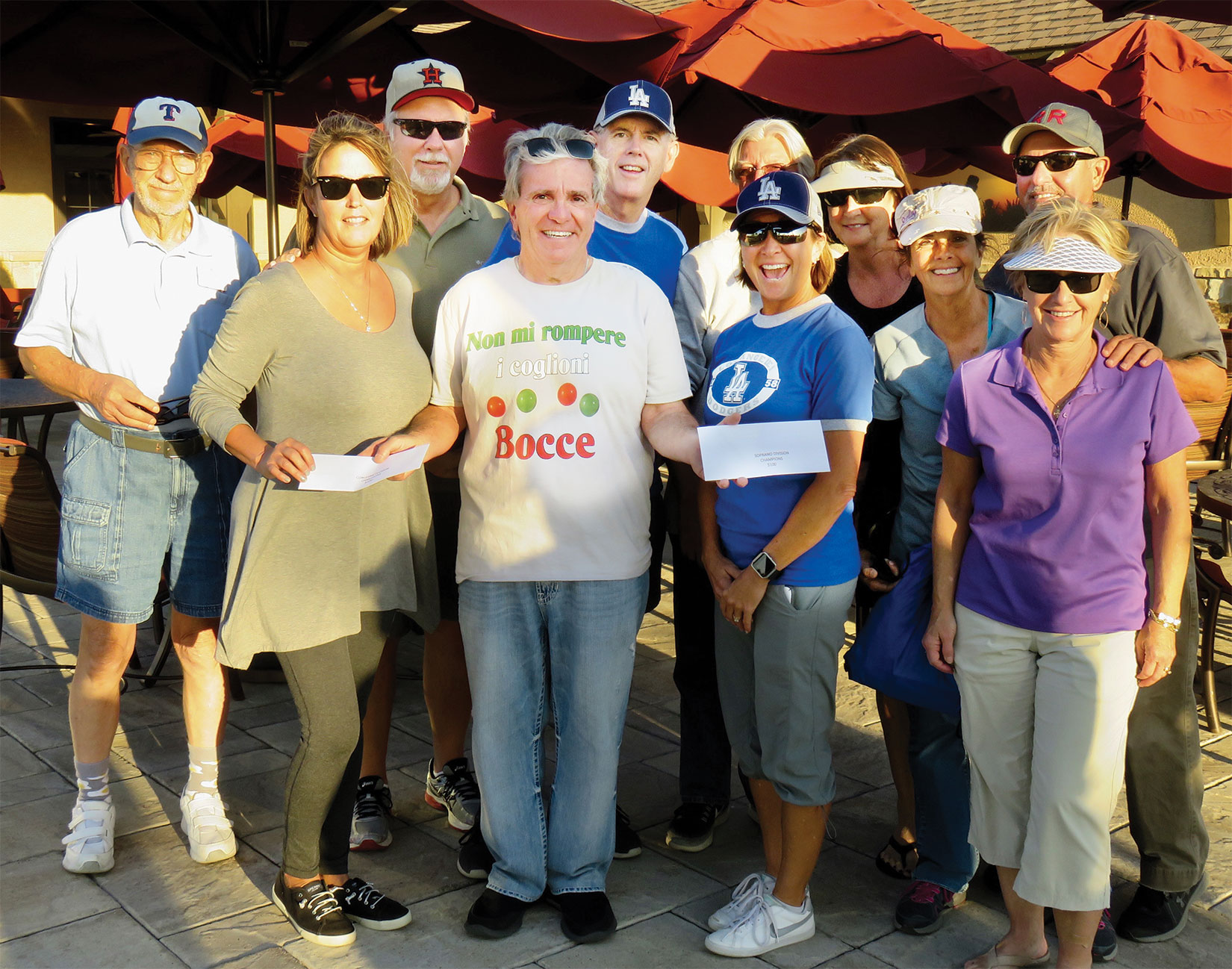 John Humphries
The Fall Bocce League held its Division and League Championship playoffs on a beautiful, windy day on the courts at the Wildhorse Grill patio. All top four teams from the regular season standings competed in single elimination matches within each of the two divisions. The winning team from the Corleone and Soprano divisions faced off against each other in a "winner take all," best two out of three game, League Championship match.
The "Wise Guys," who went undefeated during the regular season, could not be stopped as they rolled through the Soprano Division. Seeded favorite from the Corleone Division, "Rat Pack," also went on to become the Division Champ. In the League Championship match, Wise Guys won handily to become the League Champs! Division second place teams, "Mission Imbocceball" and "Coglioni," matched up for an exhibition match that no one seemed to care about since there was no other prize other than bragging rights, but Coglioni won anyway.
In the Divisional matches, "Spicy Meat-A-Balls" and "All Botched Up" took third places, while "Bocce Balboas" and "Goombahs" held a firm grip on fourth place! Overall $600 in Wildhorse Grill gift certificates were awarded to the participating teams. Prize funds came from the team members' fall entry fees. Everyone is looking forward to the start of the spring 2018 Bocce session!