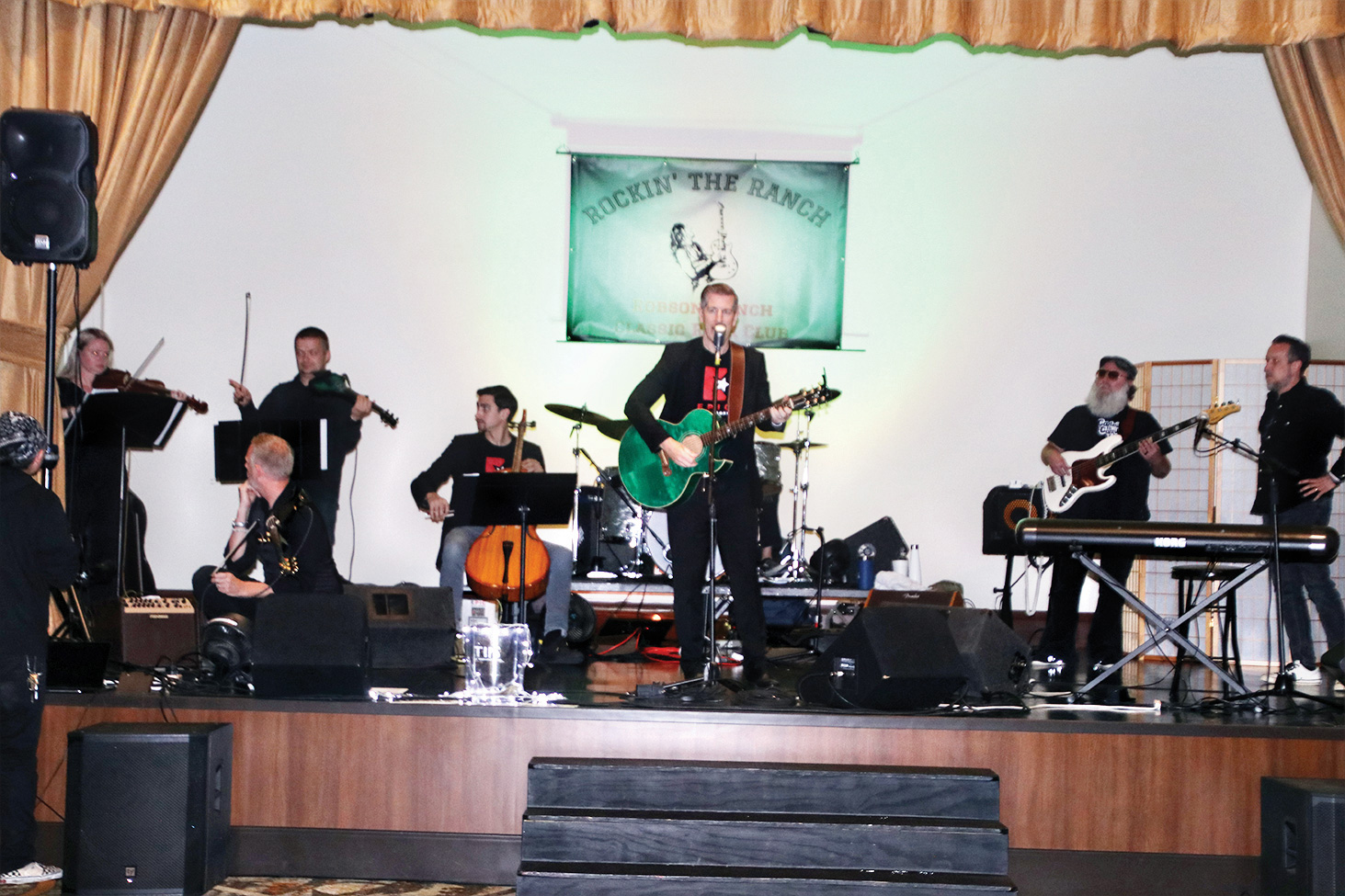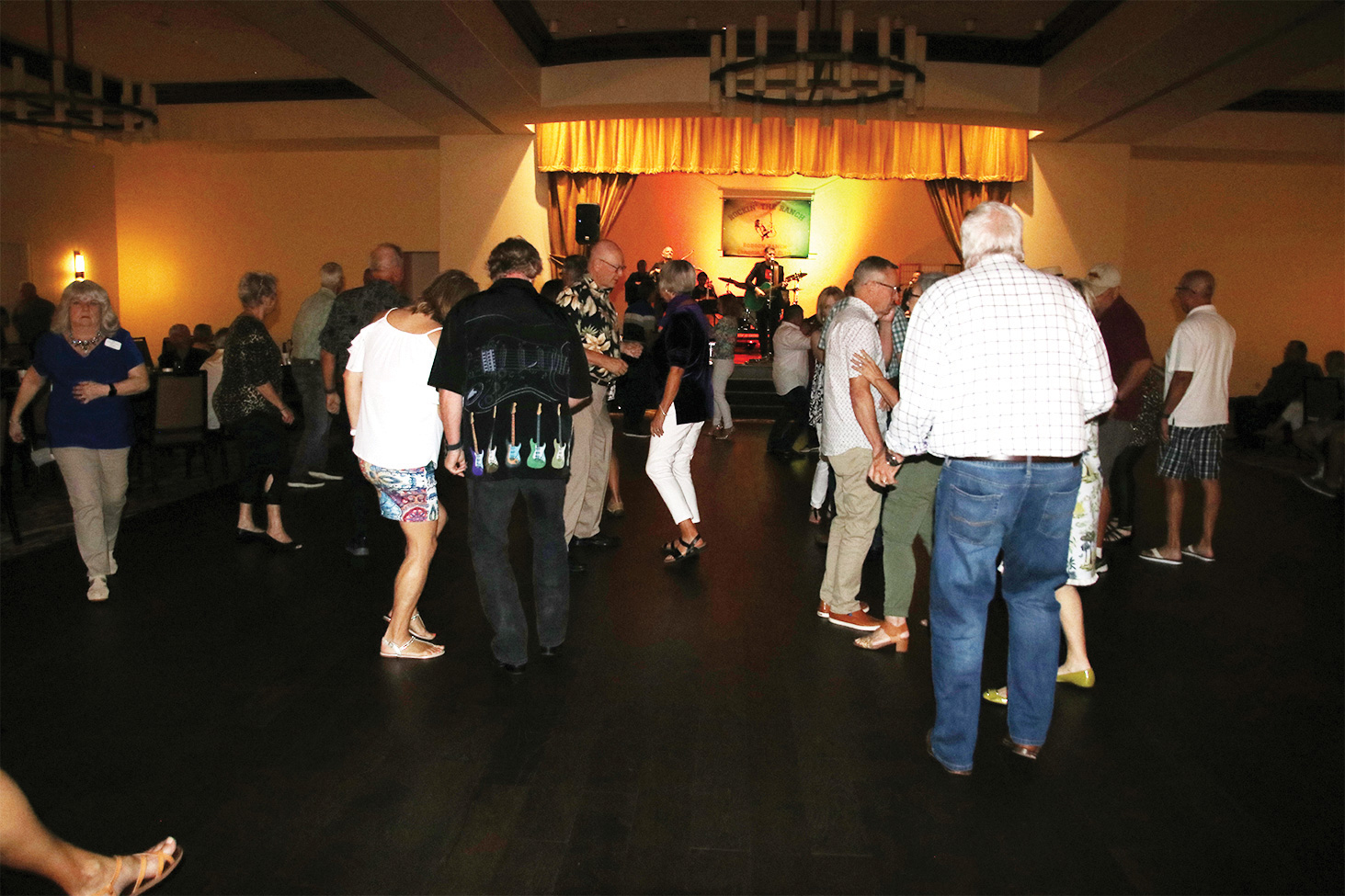 Stan Brein
Robson Ranchers know how to rock, and it is clear that any pandemic rust is gone!
The Classic Rock Club Concert Series continued on June 12, with an outstanding performance by Epic Unplugged. They rocked the house in 2019 and picked up right where they left off. It was obvious that the crowd knew and loved the offerings as the audience sang, danced, and whooped it up all night long.
The band was inspired by the MTV Unplugged series, featuring a full band and string quartet. John Kenny, lead guitarist for the band said they had a surprise new song to introduce to the crowd. It came in the form of ELO's "Mr. Blue Sky," and it did not disappoint. They skillfully delivered the vocals, harmonies, and string components of the song in a manner that would make Jeff Lynne proud! The band is rounded out by Phillip Peoples on drums; Josh Hammond, bass; Lance Youts, strings; Jim Cocke keyboards; and Monica de la Hoz, violin.
It is not easy for a cover band to faithfully perform great songs from such a wide range of excellent bands, but they managed to do so. The selections spanned more than three decades: the 60s (Beatles, David Bowie), 70s (Cars, Elton John, Eagles, Lynyrd Skynyrd, The Clash, Pink Floyd), and 80s (U2, Queen). The dance floor was filled for both rockin' hits and slow ballads. The Wildhorse Grill served a great sausage and chicken buffet with veggies and mac and cheese.
The next concert in the series was the Stoneleighs on July 8. A portion of the price of each ticket will go to the Support Our Troops organization at Robson Ranch.
We want to thank the members of the Classic Rock Club who have and continue to attend and support the concerts. We are committed to seeking out and bringing the best tribute, music, and dance bands to the Ranch for your enjoyment.
Email us at [email protected] Please follow us on The Robson Ranch Classic Rock Club Facebook page at www.facebook.com/groups/361485941133904.
Keep on rockin'.