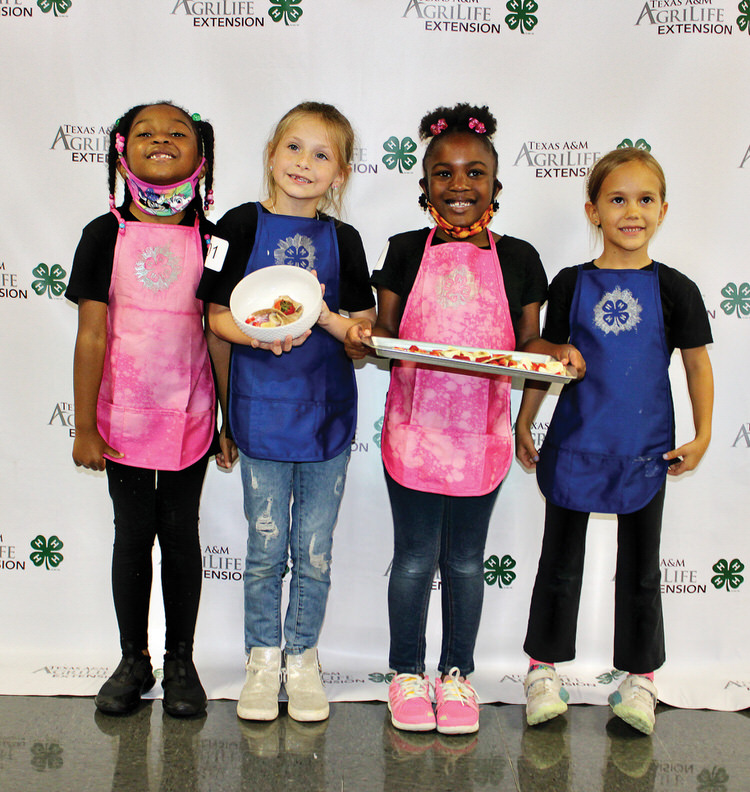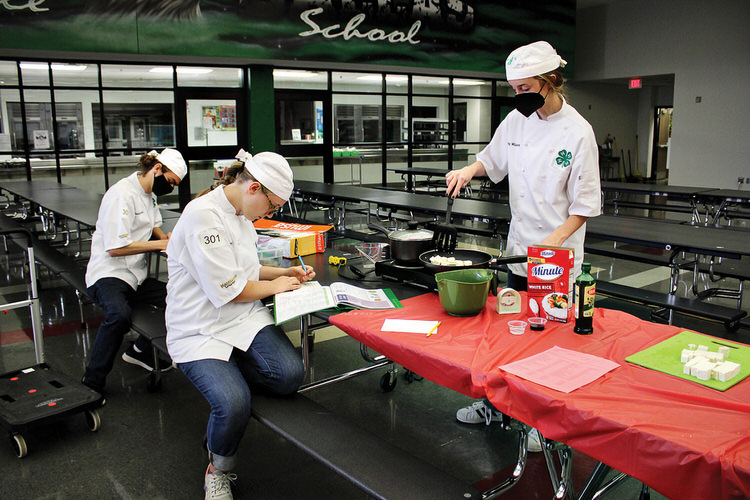 On Oct. 3, Denton County 4-H members competed in the county Food Challenge contest held at Lake Dallas Middle School. The Food Challenge consists of teams of three to four members who receive a list of ingredients and have 40 minutes to create a dish. The teams then present their dish to judges and are scored on preparation, serving size, food safety concerns, nutritional value, and cost. The top two teams in each age division at the county contest advanced to the District IV Food Challenge contest, which was held on Oct. 29 in Sulphur Springs, Texas.
The following youth competed at the Denton County Food Challenge:
Juniors: 1st Crafty Cooks (Brayden Bland, Oliver Barnes, Esmerelda Lafuente) Ag Leadership 4-H Club
Intermediate Group 1: 1st Baking Buddies (Chloe Wilson, Corianna Cooksey, Grace McGraw, Riley McBride) Ag Leadership 4-H Club, 2nd Sizzle Squad (Jennyfer Bartmus, Presley Sloan, Mia Rudolf, Brooke Garcia) Falcon Foodies 4-H Club, 3rd Hungry Hungry Hippos (Emalee Joplin, Laura White, Sophia McMahon, Aubree Manis) Falcon Foodies 4-H Club
Intermediate Group 2: 1st Flavor Doctors (Rachel Talley, Camryn Green, Clayton, Hayla Howland) Ag Leadership 4-H Club, 2nd Simmer Down (Jesse Conn, Cash Hunsucker, Landen Wilson) Falcon Foodies 4-H Club, 3rd The Hunger Strike Team (Ethan Tamez, Hayden Lox, Malik Sloan) Falcon Foodies 4-H Club
Seniors: 1st Whisking Wizards (Erik Dieterich, Katy Throneberry, Hannah Davis, Charlotte Murray) Argyle 4-H Club, 2nd Kings of the Kitchen (William Carruth, Cade Scott, Daniel Paradise) Heart of Denton 4-H Club
4-H Clover Kids are youth in kindergarten through second grade who are not old enough for 4-H yet. While they cannot compete in 4-H events, they still practice in a mock Food Challenge! We had one team of Clovers. The Clover Cookers from the Ag Leadership 4-H Club were Janiyah Wilburn, Prestynn Real, Alana Williams, and August Barnes.
Food Challenge is just one way youth can learn from the 4-H Food and Nutrition project. More than 100,000 youth in Texas participate in this project annually. To learn more about Denton County 4-H, visit denton.agrilife.org or Denton County 4-H & Youth Development on Facebook. You can also contact the Denton County AgriLife Extension office at 940-349-2884.
Texas A&M AgriLife Extension provides equal opportunities in its programs and employment to all persons, regardless of race, color, sex, religion, national origin, disability, age, genetic information, veteran status, sexual orientation, or gender identity. The Texas A&M University System, U.S. Department of Agriculture, and the County Commissioners Courts of Texas Cooperating