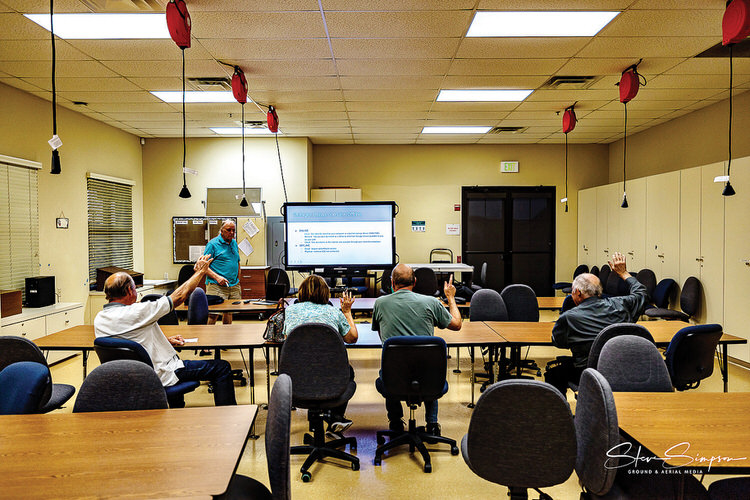 Steve Simpson, Robson Ranch Tech Club Officer
The Tech Club meets the second Monday night of each month from 7 to 8 p.m., in Room 104 at the Creative Arts Center. We have no dues, and attendance is open for anyone who is interested in anything that is high tech, regardless of which they own or understand, but have a desire to learn more about.
Our Oct. 11 meeting was hosted by Paul Marriott (club officer). Paul's meeting topic was "Data Storage: Local, Network, Cloud." Paul offered an in-depth presentation on all aspects of data storage including: "Hard Drives," "NAS (Network Attached Storage)," "Cloud," "Overview of Costs Involved with All Storage Formats," and "Personal Strategy of How to Store Critical Documents or Photos to Service Catastrophic Destruction."
There was much open dialog and interactive discussion during the meeting, including questions regarding the following: "How do I automate backup of my Apple computer?" "What is entry pricing of a NAS?" "How to get started with backing up my critical data," "How secure is my data with Google Drive or One Drive?" and "What are the best apps or sites for securing critical data and the associated costs involved?"
Our next general meeting session is scheduled for Nov. 8 and with a Member Spotlight on new EV (Electrical Vehicle) automobiles.
We hope to see everyone then.