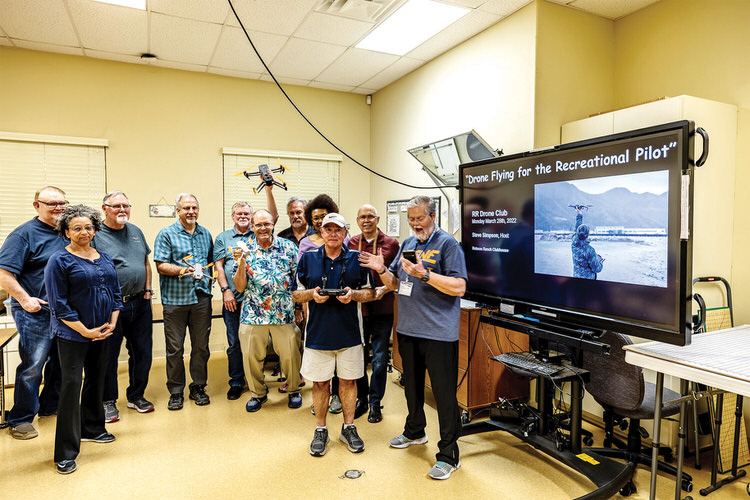 Steve Simpson, Drone Club President
Our March meeting was held on Monday, March 28, at the Creative Arts Technology Center. We had a good group of attendees, including both new and current members.
Our meeting theme was Drone Flying for the Recreational Pilot with an agenda that included: Purpose (What is my purpose for flying a drone?), Budget (video review of good, better, and best drones), Recommendations (pro and con for the good, better, and best drones), FAA (review from FAA for basic rules of flying a drone), Locations (where a recreational drone pilot can start to safely learn to fly), Mentors (where to find online ground schools/YouTube videos, as well as how to reach out to our club for assistance), and Wrap-Up (questions with answers).
Attendee discussion feedback included: For someone new to flying a drone, which one do you personally recommend and why? What if I travel to another state—can I still fly my drone? Where are the best shopping sites for purchasing a new drone? Can I fly my drone over people? If I create videos of my drone images or videos, can I legally post them on YouTube?
The Drone Club has no dues, and we meet the fourth Monday of each month at the Creative Arts Technology Center in Room 104 starting at 7 p.m.