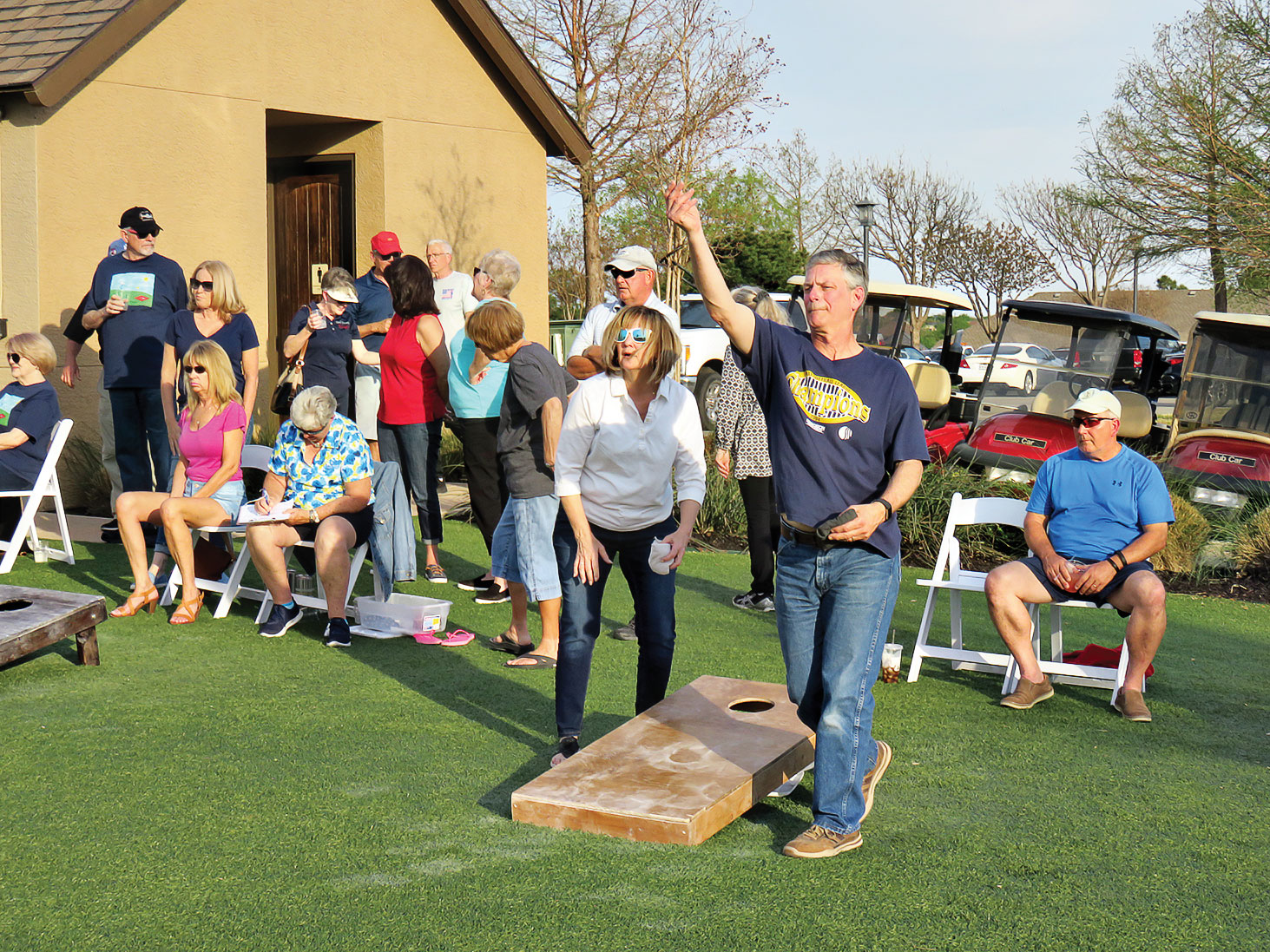 One of our Robson Ranch Women's Golf members, actually our 2018 RRWGA Club Champion, is another type of champion, a Bridge Champion representing Robson Ranch.
Alice Wright, along with her partner Sharon Harbach whose parents live in Robson Ranch (Norris and Doreen Drum) competed in the following bridge tournaments that actually went all the way to the national level.
Alice and Sharon started at the club level of Robson Ranch of the North American Pairs and qualified at Robson Ranch and went on to Fort Worth and won district in Fort Worth. In January they went to the state tournament in Austin. They played well enough in the state tournament to send their team (expenses paid) to Nationals in Memphis, Tennessee.
Any bridge player can play in the national tournament but you have to qualify and win to play in the North American Pairs National Contract Bridge Tournament. They played open games with 250+ pairs and won gold and red points in the national event. One other couple from Robson Ranch, Ken and Consie Javors, competed at nationals and also won red points. Robson Ranch was well represented in the national tournament in Memphis, TN.
In the course of ten days there were 10,000 tables competing at nationals in Memphis with the rooms of competition having 400-500 tables in each session. This was quite an accomplishment for our Robson Ranch Lady Golfer/Champion!
Anyone at RR who is interested in bridge feel free to join on Monday afternoons, Wednesday evenings and Friday afternoons.
We are so very proud of our now "Women's Golf Club Champion" and her partner as they are now Bridge Champions!