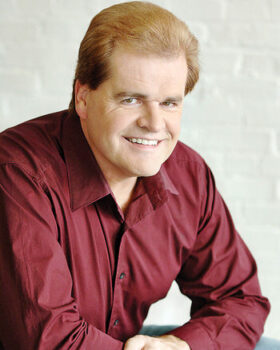 Randy Riggle – "Nostalgic Christmas Show" will be presented by the HOA on Saturday, Nov. 20. Doors open at 6:30 p.m. with the show starting at 7 p.m. Tickets are $20 per person.
Long before computers, answering machines, and cell phones there was a special time of year for all of us. "Nostalgic Christmas" is a hilarious production about everything Christmas in all of its splendor. A winter wonderland will be re-created for audience members as we re-visit Santa's one night of work each year. We'll reflect on the people, tunes, and shows of our youth no matter what age you may be!
Do you still remember Gene Autry singing "Rudolph the Red-Nosed Reindeer" for the very first time? How about what you paid for that Cabbage Patch doll? Or watching Bob Hope Christmas Specials? And nothing smelled any better than the aroma of that Christmas meal coming from the kitchen! The times we often find ourselves calling "our best years" are what this show is all about!
The nationally touring production of "Nostalgic Christmas" takes you down memory lane in your one-horse open sleigh as we remember the times and people who influenced our lives through everyone's favorite holiday. You'll be taken back to the Christmases of World War II and travel through the next 50 years of gift giving and Christmas caroling. Nationally touring stand-up comedian Randy Riggle will be your tour guide on a trip filled with songs and laughs in this 90-minute one-man show.
Randy entertains his audiences with his quick wit, stories, pantomime, and dancing. His observational humor about Christmas past is complemented with over 50 impersonations and a special tribute to veterans. The entire revue is backed with a multimedia slide presentation. This show was inspired by the nationally touring hit production of "Nostalgia", also written by Mr. Riggle. Join us for an evening of nostalgic memories of a by-gone era. It truly was a wonderful life!
You can purchase your tickets on the HOA website under the Activities Tab starting at 9 a.m. Oct. 25. If you have any questions, call Shelbi Berg at 940-246-1002.