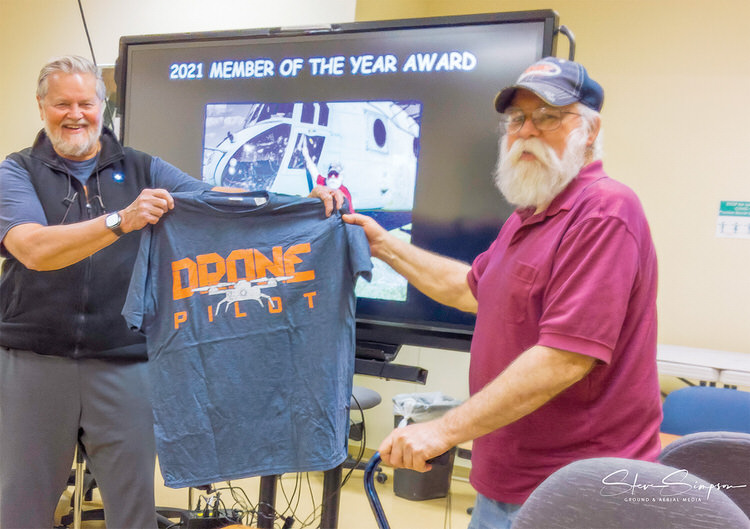 Steve Simpson, Robson Ranch Club Officer
The Drone Club meets the fourth Monday night of each month from 7 to 8 p.m. in Room 104 at the Creative Arts Center.
We have no dues, and attendance is open for anyone who is interested in Drones, regardless of whether they own one.
Our Nov. 22 meeting was hosted by club member Bob Hanna. Bob's presentation topic was, "How I Got Started from a Commercial Part 107 Drone Pilot." Bob offered an in-depth presentation on all aspects of flying a drone for both professional and personal use that included the following meeting agenda: "How I Got Started Flying a Drone Taking Sports Photography," "My Wife Purchased a Drone for Me," "Corporate Flights for Emergency Responses," "Real Estate Photography & Videography," "Texas Equu Search," "Drone Privacy Issues," and "My Key Drone Photography Tips."
There was much open dialog and interactive discussion during the meeting, including questions and answers regarding the following: "What is airspace GPS fencing?" "Where can I fly safely?" and "How can I avoid getting in trouble at Robson Ranch?"
The meeting concluded with our first Drone Club Member of the Year Award and a t-shirt to Dennis Brooks (club VP) for his outstanding efforts of mentoring and product support and research.
Our next general meeting session is scheduled for Jan. 24 with an in-depth presentation on "Robson Ranch Christmas Parade of Lights." We hope to see everyone then.