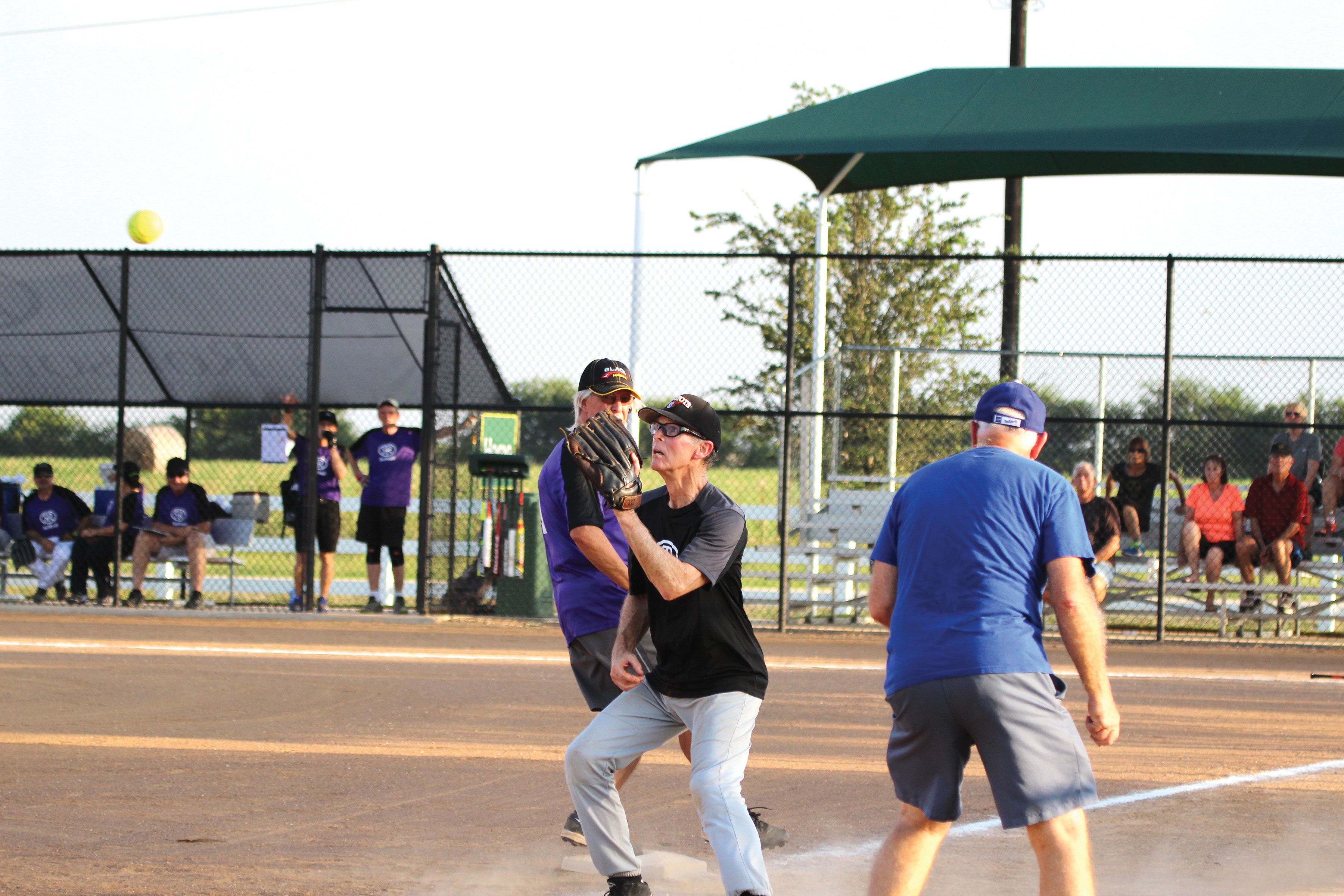 Johnny Blecher
You may think it's a little chilly, but softball is right around the corner. Break out your glove, loosen up your arm and check out the Robson Ranch Softball Association's (RRSA) webpage, Quickscores, at the following link: http://www.quickscores.com/robsonranch. Search Robson Ranch Quickscores and you'll get all the scoop.
Registration is February 12–23, with membership application and release forms for the 2018 season available on Quickscores or at the spring registration meeting, Monday, February 12.
RRSA is a coed league with a couple ladies on each team last fall. If you recently played in the league at Robson, you just need to get the forms completed and pay your dues. If you're new to Robson have never played in the league: fill out the forms; pay your dues; order your hat and shirts when you register; and mark your calendar for new player evaluations on Saturday's, February 17 and 24. Remember, I said new player evaluations, not try-outs. Everyone plays, everyone has fun, we just would like to know your relative skills to get you placed on a team.
Team rosters will be announced at the spring season draft party, Thursday, March 8 with Opening Day, Monday, March 26. Our RRSA Board (Mick Calverly, Ron Schwertner, George Wendt, Donna Peck, Linda Caron, Louis Berthold and President, Larry "LTrain" Lewis) has a great season lined up for us. If you have any questions, please email the board at [email protected]
We are fortunate at RR to have our own Field of Dreams, one of the finest ball fields in the area. So come on out and play! We also have need for coaches, umpires, scorekeepers, scoreboard operators and announcers. Or, just come on out Monday, Tuesday and Wednesday evenings at 6:00 p.m. starting March 26 and cheer your favorite team.