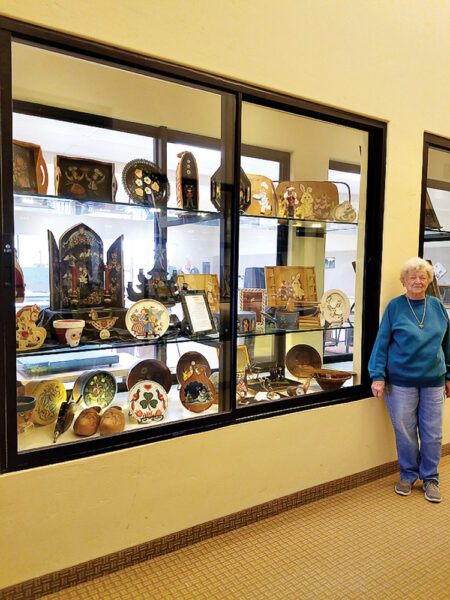 Karen Ellsworth
Beautiful works of local folk artist, Virgene Forest, are on display at the Creative Arts Center throughout December. Also included are a few pieces by her husband, Dale Forest. Dale passed away in 2016, but he was a gifted furniture maker, woodworker, welder, carver, and painter. He made many of the items Virgene painted.
Virgene has been painting for over 50 years. She took classes in California from famed folk artist Jo Sonja Jansen. Virgene has taught many artists herself, in Texas, Missouri, and Colorado. Two of her works hang on a Christmas tree at the Smithsonian Museum in Washington DC.
At the young age of 89, Virgene continues to paint and sells her items or gives them away to friends and lucky members of her family.