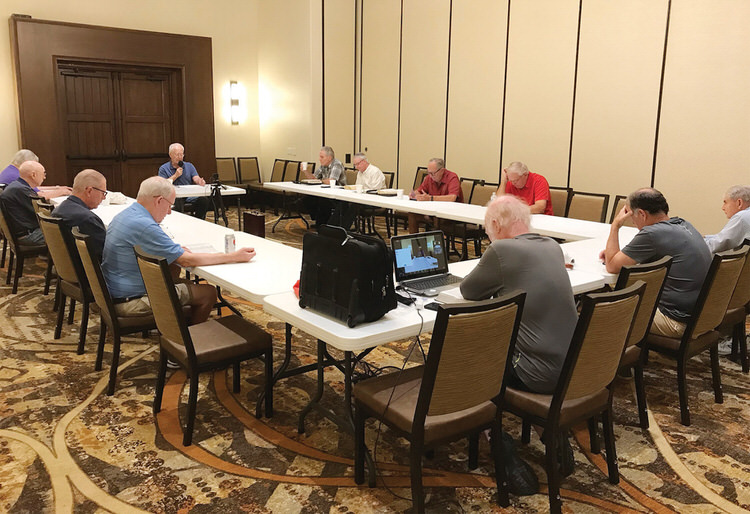 Joe Tanner
Every Thursday morning at 9:30 a.m., Fellowship At The Ranch Church men, along with friends and neighbors, gather at the Robson Ranch Clubhouse to study the Bible and grow deeper in God's word. The Bible study is taught in an open forum style, led by Pastor Ed Jones. Questions and comments are encouraged and answered by both the Pastor and participants. This often leads to interesting discussions. Currently, the Bible Study is focusing on the book of Revelation.
While Bible study is the main focus, there is also a fellowship aspect as those who wish are invited to enjoy a monthly lunch together at the Grill. In addition to the good food, the lunch is a time for sharing and bonding. This is an opportunity for men to support men in their daily walk.
The Bible study is open to all men at Robson Ranch. This year's Bible study will go through October, then take a break due to the holidays.
For those unable to join in person, the Bible study is available through Zoom.
Join Zoom meeting: us02web.zoom.us/j/263080598
Meeting ID: 263 080 598
To learn more about Fellowship At The Ranch Church, please visit our website at www.FellowshipAtTheRanchChurch.com.
One of the friendliest churches right in your own backyard.