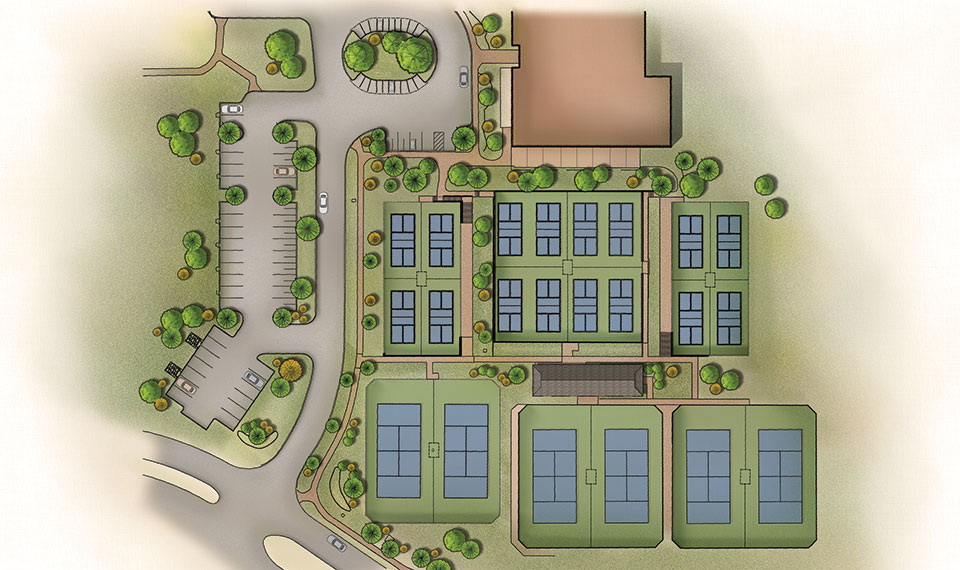 Sherry Jackson, RCI Corporate Communications
The expansion of the pickleball and tennis courts at Robson Ranch Texas was completed late April, just in time for the Super Senior International Pickleball Association Circuit event in early May.
With the expansion the lighted complex has a total of six tennis courts (two new) and 16 pickleball courts (12 new). The project also includes a new 30-foot Ramada which houses men's and women's restrooms, storage areas, water fountains and a patio area with eight picnic benches and plenty of shade. The parking lot was also expanded to include 20 additional spaces and more golf cart parking.
"Pickleball at Robson Ranch is a popular activity. It's one of the fastest growing sports and one of the most requested amenities," says Brian Boylan, Senior VP of Sales, Robson Ranch Texas.
According to resident Susan Parker, "The Pickleball Club has seen record interest since the construction began with an unprecedented pace of more than 350 members." Pickleball, which has been around since 1965, has gained popularity in recent years and is the fastest growing sport in America.