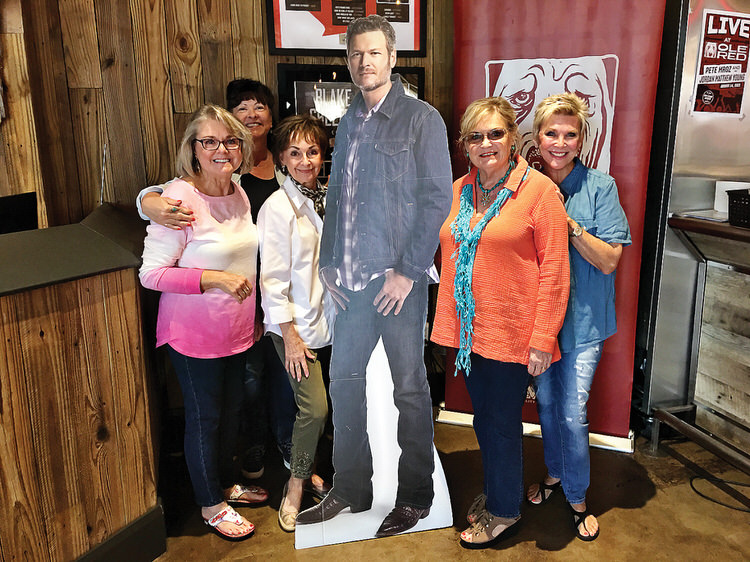 In early October, over 100 members of the Road Runner Club traveled to the popular destination of Mowdy Ranch in Oklahoma. With our travel partner, Premier Drives Global, they traveled by motor coach to the first stop in Tishomingo, the capital of the Chickasaw country. Lunch was enjoyed at Ole Red, made famous by nearby neighbor, Blake Shelton. After shopping at nearby boutiques and Chickasaw museums, the group traveled to Mowdy Ranch. Mowdy is a 4,000-acre horse ecosanctuary, home to over 450 wild mustangs. The group traveled on a tractor-pulled wagon to see up close the beautiful horses in their natural surroundings, narrated by Kip Mowdy. All were fascinated with the history of the ranch and horses. This will be a trip the Road Runners will repeat in the future.
Upcoming Road Runner trips with Premier Drives Global (book now, space is limited)
Oct. 28: Van Gogh Immersive Exhibit in Dallas
Visit the original immersive Van Gogh Exhibit at the Lighthouse in Dallas, then tour the Dallas Museum of art exhibit, Van Gogh and the Olive Groves.
Dec. 12: Dallas Symphony Christmas Pops at the Myerson.
A wonderful way to celebrate the holiday season. Orchestra seats for the concert and reserved seats at the holiday buffet.
Upcoming Road Runner Trips with Brandt Travel in 2022
March 9 through 16: Iceland Land of Fire and Ice
Featuring the Northern Lights, marvel at the pristine nature, geysers, geothermal pools, waterfalls, breathtaking landscapes, and vibrant ancient cultures.
June 7 through 13: Southern Charm
Visit the southern charm of Charleston, Savannah, and Jekyll Island.
July 16 through 22: Rocky Mountain First Passage to the West
Travel on the Rocky Mountain Mountaineer and stay in luxury hotels along the way. The trip starts in Vancouver and continues to Victoria, Kamloops, Lake Louise, Banff, and Calgary.
August 3 through 10: Iceland Land of Fire and Ice
Warmer version of the trip that features a warmer blossoming landscape. Stay in one hotel for the entire trip.
And do not forget the Road Runner Fall Mixer is Oct. 26 at the Clubhouse. It starts at 6:30 p.m. Light snacks, cash bar along with news and information from our travel partners.
Visit our website, rrrrclub.com, for more information and pricing.
For Premiere, please contact Birona for booking at 214-794-6333 or [email protected]
Brandt can be reached at Brandt-travel.com or 703-715-2910, Ext 1.