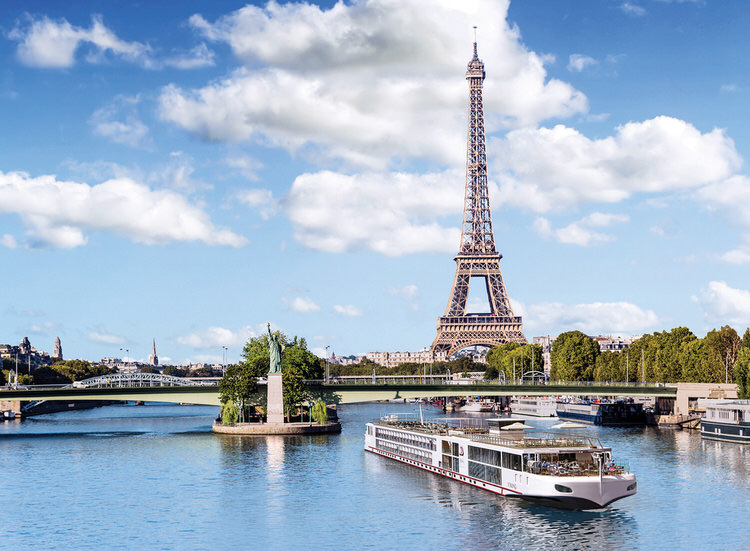 Check another trip off your bucket list and join the Road Runners on a Viking River Cruise to Paris and the heart of Normandy on Sept. 12, 2023!
The first day, you will arrive in Paris, the romance capital of the world. After boarding your ship, take free time to explore Paris. The ship will be docked close to the Eiffel Tower while taking in the sights of Paris.
The next day, embark on a tour of this dazzling city's sights, including the Eiffel Tower. Take in the École Militaire, Orsay Museum and Latin Quarter, and Notre Dame Cathedral. Then drive past the Louvre and Opera House and along the famed Champs-Élysées. Start your cruise on the Seine this evening.
On day three, you will arrive in La Roche-Guyon and enjoy a leisurely morning to explore. The village is officially classified as one of France's most beautiful. After lunch, join a tour to the town of Giverny, where Claude Monet lived from 1883 until his death in 1926. Visit the beautiful gardens and charming stone farmhouse where he lived and worked; see the water garden with the Japanese bridge, water lilies, wisteria, and azaleas that inspired many of his masterpieces.
Day four, you will indulge in leisurely cruising along the Seine. Spend the afternoon in the medieval city of Rouen. Begin with a walking tour through the center of Old Town, where you see the spectacular Gothic Notre Dame Cathedral, and the famous Gros Horloge. As you walk among the half-timbered storybook buildings, you will see the 14th century courthouse where Joan of Arc was sentenced to death and the nearby Market Square where she was martyred.
After breakfast on day five, begin your full-day tour to the beaches of Normandy. Drive past Gold Beach, Courseulles sur Mer, and Juno Beach on your way to visit such World War II landmarks as Omaha Beach, the American Military Cemetery, and Arromanches Debarquement D-Day Museum. Afterward, continue to Normandy's coast and enjoy free time at Juno Beach, then visit the Pegasus Museum.
After leaving Rouen, enjoy a leisurely morning cruise to the small town of Les Andelys, known for its imposing castle Château Gaillard, built in 1196. Disembark and join a guided walk to this fatally flawed masterpiece of Middle Ages architecture before returning to your ship.
Next day, sail on to Les Andelys and Paris. Here you will disembark for a visit to Château de Malmaison where Napoleon Bonaparte spent his final days in France. That evening, take in the illuminated sights of Paris during a panoramic drive.
On day eight after breakfast, you will disembark and continue to the airport for your return to DFW.
As on all Viking cruises, you will enjoy a river-view stateroom, guided tours, beer, and wine on board, free Wi-fi, and port taxes and fees.
Contact Brandt travel at 703-715-2910 or visit our website, rrrrclub.com, for more information and pricing.