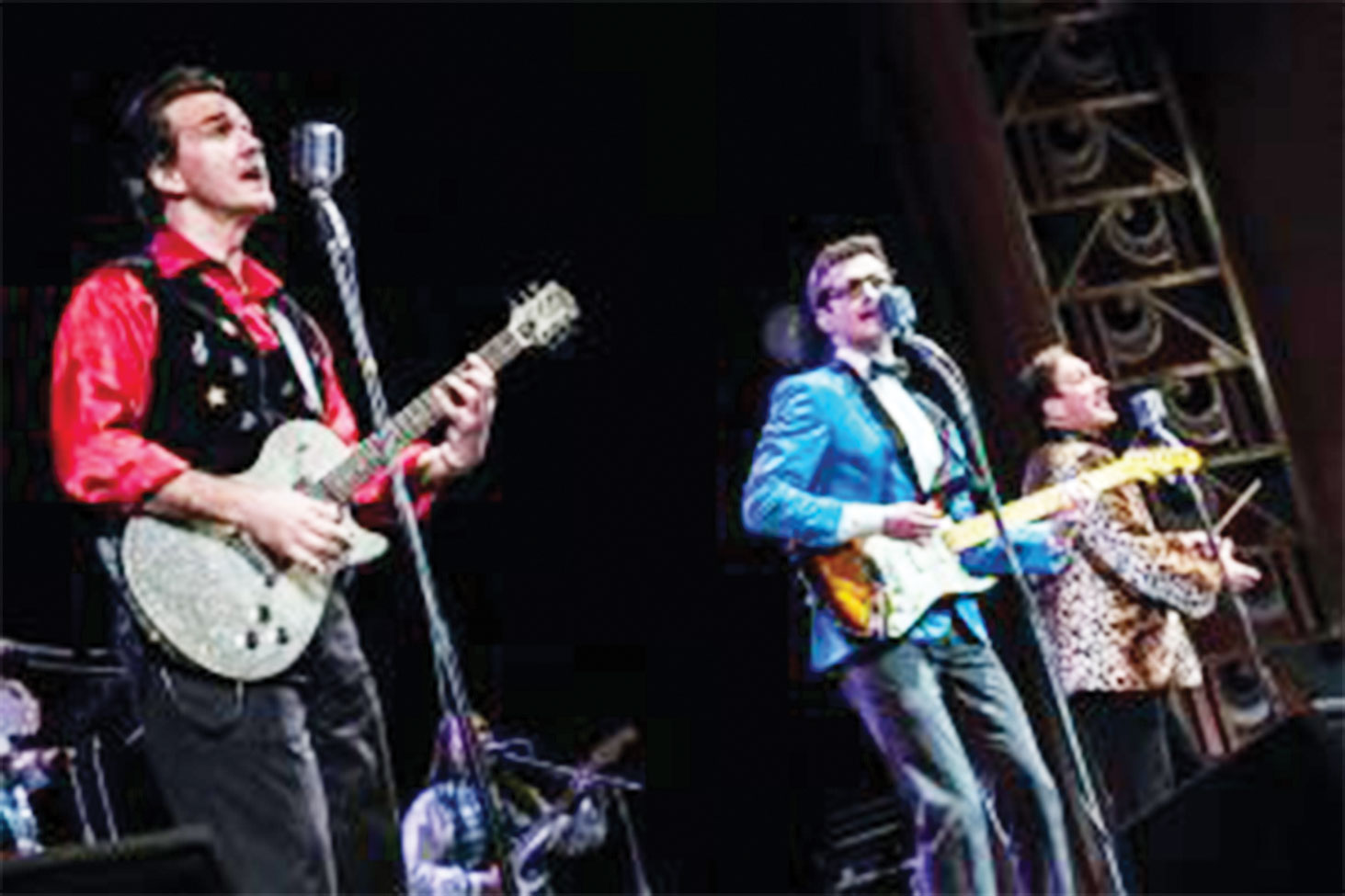 Robson Ranch HOA presents Rave On! Friday, August 9, 2019. Doors open at 6:30 p.m. with showtime at 7:00 p.m. in the Clubhouse Ballroom. Tickets are $26 per person.
Rave On! A Salute to Buddy Holly, Ritchie Valens, the Big Bopper and Dion and the Belmonts, celebrates the music of the Winter Dance Party Tour (the final concert of Buddy Holly, Ritchie Valens, and The Big Bopper). This live concert production honors their memory by capturing the rocking spirit of that final tour that also included Dion and The Belmonts. With hits such as Peggy Sue, La Bamba, Chantilly Lace, and A Teenager In Love their music and legacy is remembered as they would have wanted; legendary performers rocking at the top of their game!
Lonely Street Productions is a full-scale national concert production company that specializes in dynamic nostalgia-based entertainment with broad appeal. The company has become known for bringing world-class theatrical-style concerts to theaters, festivals, concert halls, casinos, conferences, corporate events, and other prestigious venues all over the United States.
You can purchase your tickets 9:00 a.m.-4:00 p.m. Monday-Friday at the Activities Director's desk starting Monday, July 15. If you have any questions contact Shelbi Berg at 940-246-1002.