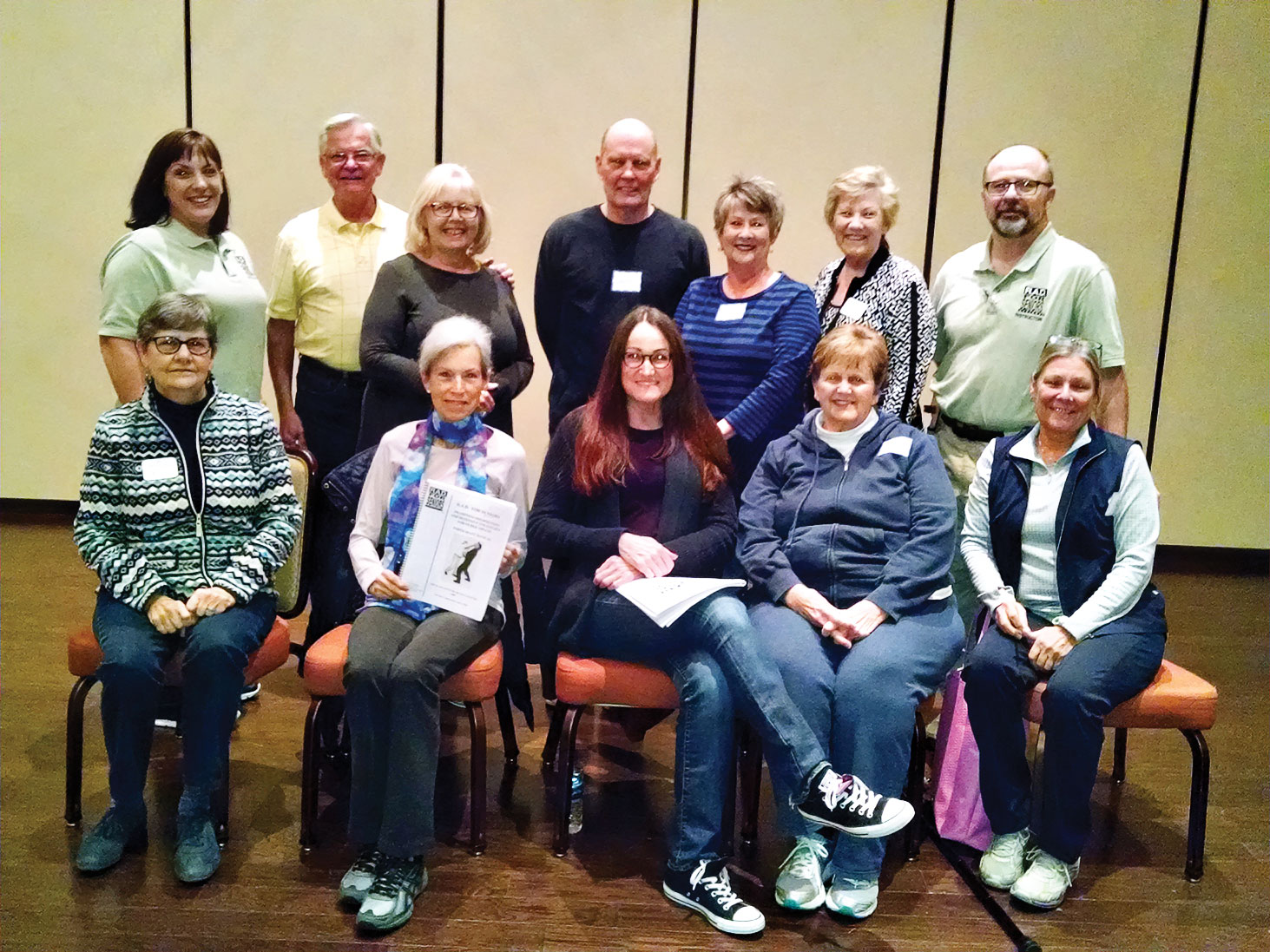 Elaine Kushmaul
The RAD for Seniors Objective is "To improve the personal safety of seniors through pro-active strategies and physical techniques which address issues unique to their age group".
The RAD (Rape Aggression Defense) System was created in 1989 by a former Marine and police officer. The mission was to create a program of realistic self-defense tactics and techniques for women. Since then, RAD has expanded its focus to other groups, including RAD for Seniors, designed specifically with older adults in mind. Recently the Denton Police Department conducted a class at Robson Ranch, sponsored by the Living Well at Robson Ranch HOA Committee.
The class series was 15 hours of instruction with time divided approximately half and half between a lecture/discussion component and a physical workout component. Both sections are designed to increase awareness of potential risks and to aid in the development of defensive strategies. It was a relaxed environment encouraging questions and the sharing of experiences.
The first day we had 15 in attendance and 12 completed the course. The class is limited in enrollment which allows for a plenty of personal instruction as needed in the workout part of the class. The written reviews of the class gave high marks to the instructors for the lessons learned while having fun along the way.
So, a word to the wise, if you encounter a RAD graduate who assumes the stance and says "stay back" in a loud voice, it's best to pay attention.
The Denton Police Department indicated an interest in repeating the series in the summer, working again with the Living Well Committee. If you are interested in attending the next class series, stay alert for an announcement or go to https://www.rrlwc.com/seminars.html where you can sign up on a waiting list to be notified of the next class.
All content within presentations sponsored by the Living Well at Robson Ranch Committee is intended for general information only. It should not be treated as a substitute for the medical advice of a professional health care provider. Neither the Living Well at Robson Ranch Committee, Robson Ranch Denton HOA, nor Robson Communities is responsible or liable for the content and do not endorse any commercial product or service mentioned or advised in
any presentation.