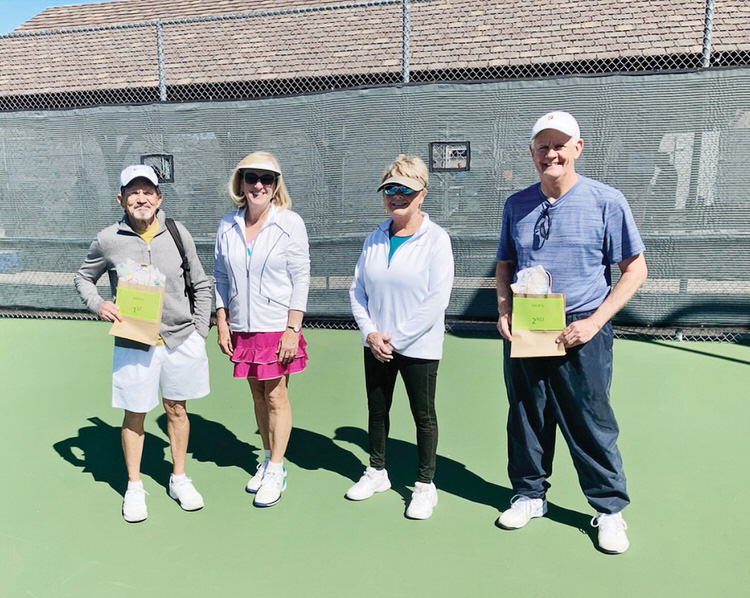 With the improved weather, tennis at Robson is in full swing. We have drop-in doubles Monday through Saturday. Women are Tuesdays, Thursdays, and Saturdays. Coed is Mondays, Wednesdays, and Fridays from 9 to 11 a.m. Men's is Tuesdays and Thursdays from 4 to 6 p.m. All levels are welcome.
Leagues are also in action. Women have NETT and USTA teams competing in the local area. A Men's USTA 65+ is in the middle of their season.
Our most recent tennis social event was our Spring Fling on April 30. This was a round-robin tournament followed by a light lunch and refreshments. Men's and Women's winners will be announced in the next edition of the Pioneer Press.
If you have any questions, contact Tom McLaughlin at [email protected] or by text at 562-458-7155.