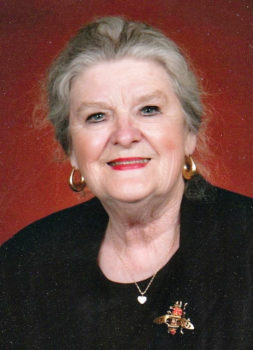 Sharon Foy
Rose-Mary is back by popular demand! Rose-Mary Rumbley, one of the Women's Club's favorite storytellers, will be here with more of her entertaining tales of growing up in Dallas! Her breadth of knowledge about all things Dallas is spectacular, making her a rock star among the Metroplex's senior set. With more than 300 appearances a year at church groups, community colleges, book review clubs, senior centers, and business luncheons, this "in demand" speaker can make any subject fascinating!
Rose-Mary holds a Ph.D. in Communications from the University of North Texas. She served as a professor of Speech and Theatre at Dallas Baptist University for twelve years and as Single Adult Minister at First Baptist Church, Dallas, for seven years. She has appeared in movies, such as Paper Moon, on the stage at the Dallas Summer Musicals and Casa Manana in Fort Worth, and now is on the speaking circuit as a local storyteller, historian, humorist, and author. Her lively speeches and informative neighborhood history tours are sellouts months in advance. Rose-Mary has two grown children and one grandchild. You will not want to miss her humorous, enthralling presentation!
Our August charity is Friends of the Family. Information about all our charities are on our website at www.rrwomensclub.org. Your donation is always appreciated!
Our August menu includes chicken teriyaki on a stick, Hawaiian fried rice, pineapple mandarin salad, and white coconut cake.
Please deposit your $16 luncheon check in the mailbox in the Cimarron Sports Center, Women's Lounge, by noon on Tuesday, July 28. You can also pay by PayPal from our website at www.rrwomensclub.org.
Please come and enjoy a great lunch, visit with friends, and enjoy this great, sometimes humorous, and always gracious storyteller.
See you there!