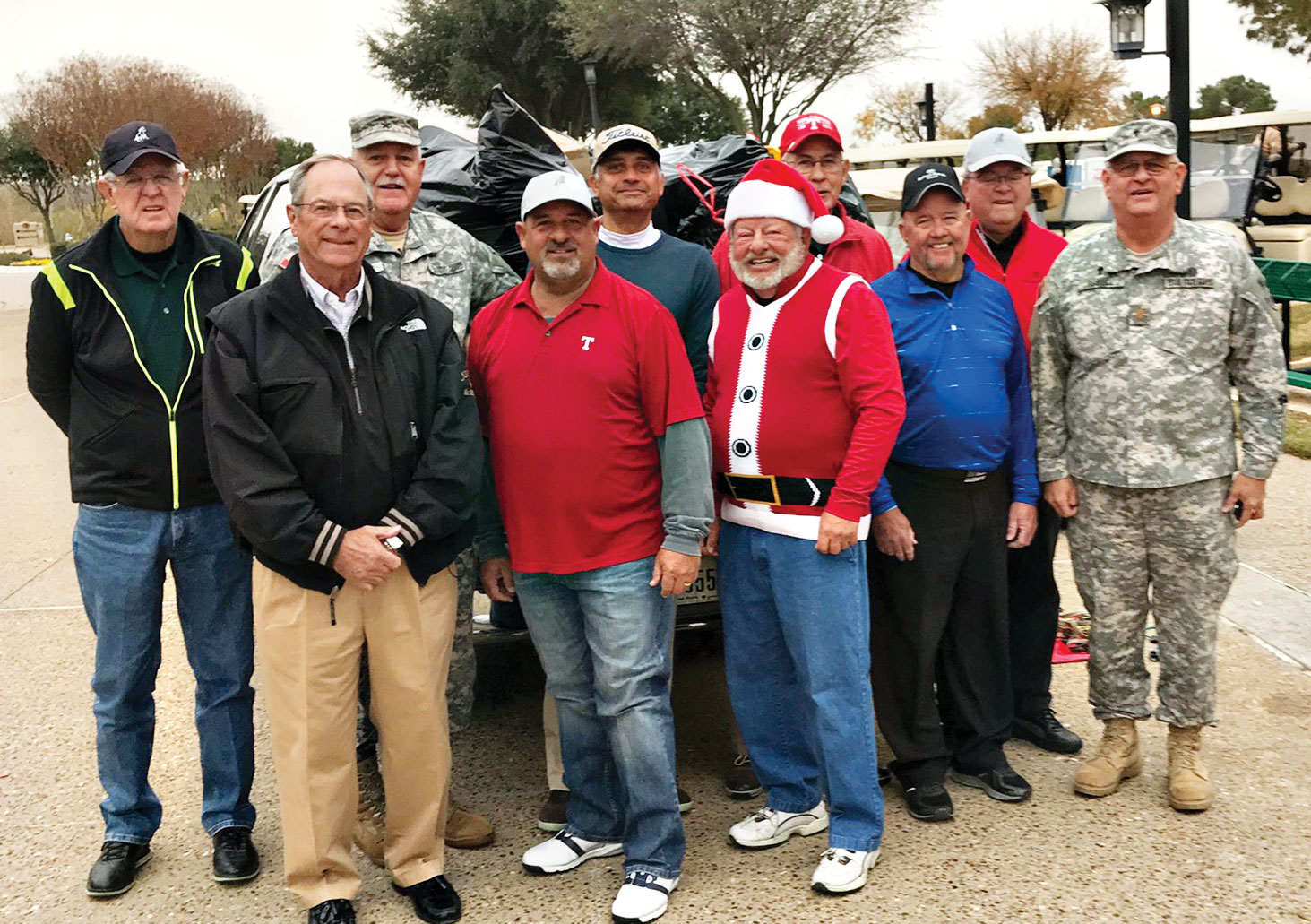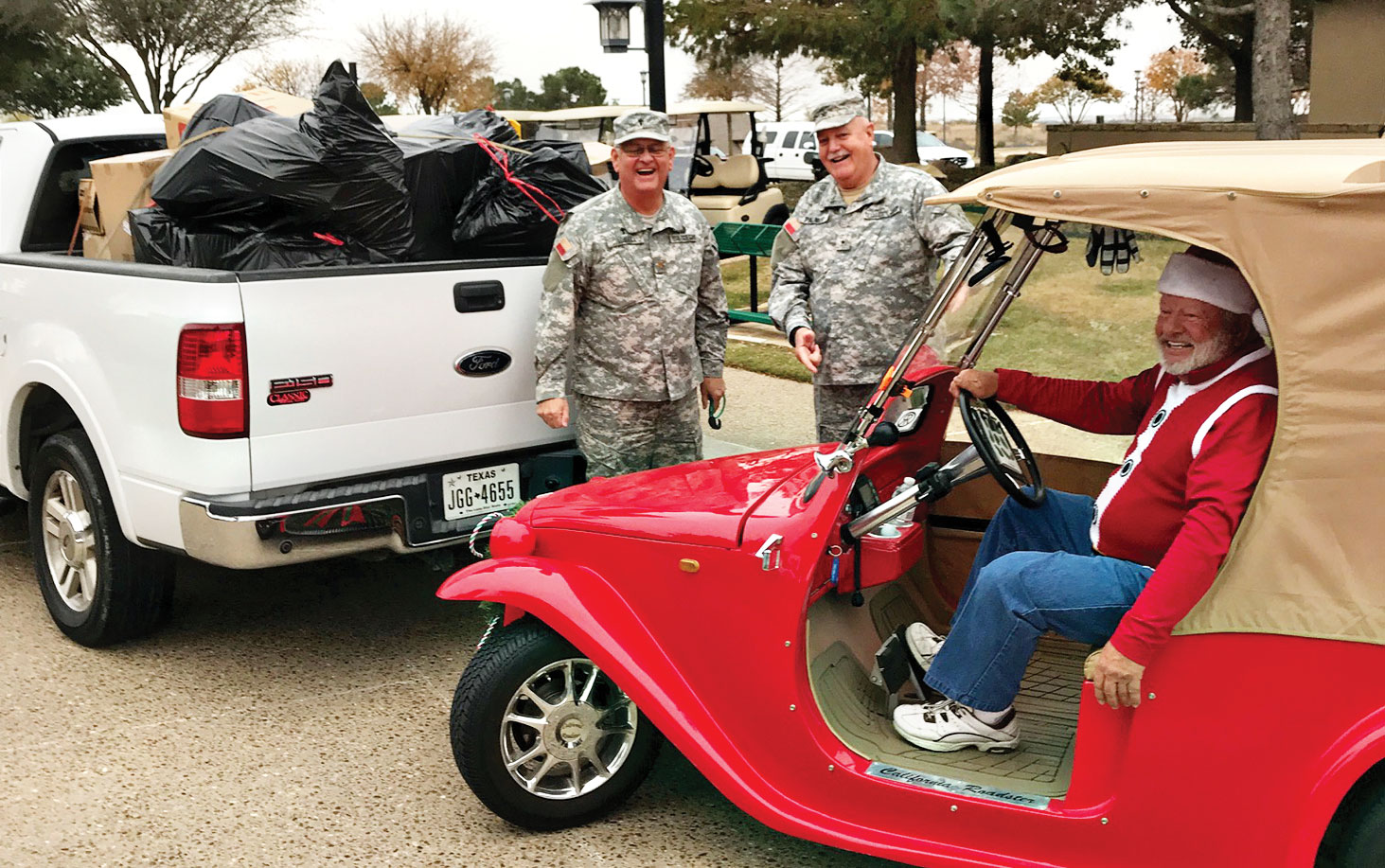 Denny Anderson, MGA Director of Communication
The Men's Golf Association of Robson Ranch Texas held its fifth annual Toy Drive. The donations of new toys was a tremendous success again as hundreds of toys were collected from the golfers and residents of Robson Ranch.
The toys were given to the Texas Guard, and they distribute toys in the State of Texas to area hospitals for children that are in the hospital during the Christmas season. General Howard Palmer and Major David Isabell came to Robson Ranch at an MGA outing to pick up the toys and present an Appreciation Award from the Texas Guard for the five years that we have been a partner in their Christmas Toy Program.
From the Robson Ranch Men's Golf Association a big thank you to all the volunteers and the residents of the "Ranch" for their donation to this heart-warming program.
We wish you all a very joyous and healthy New Year.