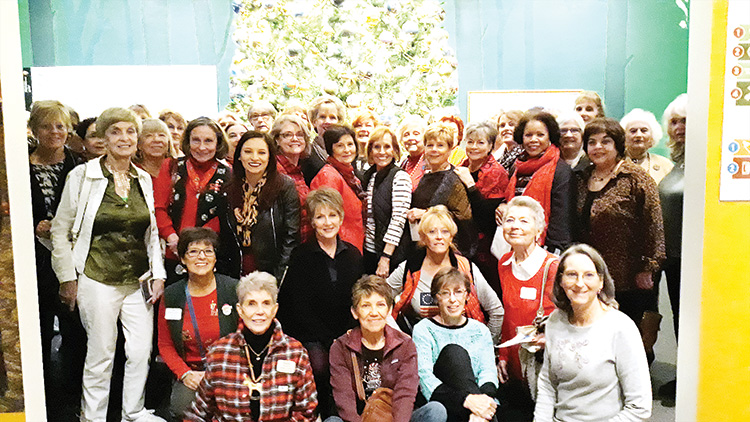 Mary Ornberg
Over fifty Robson Ranch Women's Club members took a day trip to the George W. Bush Presidential Library and Museum in early December, located on the campus of Southern Methodist University in Dallas.
For the 2019 holiday season, the theme was Holiday in the Parks: Christmas at the White House 2007. The former first lady's love of the country's National Parks and historic sites took center stage. RRWC guests saw how the White House was decorated for Christmas in 2007, including a replica of the official White House Blue Room tree that stands 18 feet tall. It was adorned with 347 gold ball ornaments – each hand painted by a National Park artisan to reflect park treasures from sea to shining sea – and the same ornaments used in the White House in 2007.
After a trip through the special exhibit, museum and gift shop, attendees were transported to the Galleria Dallas. They received a special welcome from the Concierge Ambassador, and provided with special shopping bags and a VIP discount, followed by lunch and shopping. For those not in a store, guests viewed a light show called "Illumination Celebration".
RRWC Special Events Board Member Sally Hampton distributed "Presidential themed books" as door prizes on the bus, and the ladies enjoyed wine and shared their shopping successes on the ride home.
This was the last of four day trips conducted by the Special Events Team in 2019. Information on 2020 Special Events are on the website, rrwomensclub.org.