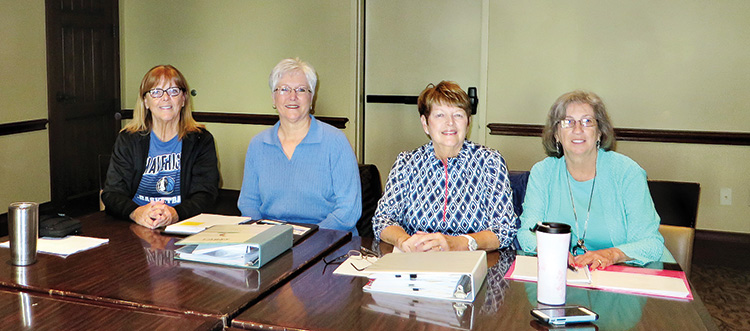 The RRWGA had its first board of directors meeting on February 17, 2020. The first organized playday of 2020 was March 3.
We would like to extend an invitation to all Robson Ranch lady golfers to come out and join the Robson Ranch Women's Golf Association and play 18 holes with us every Tuesday beginning in March and ending in October.
Tuesdays are a lot of fun golf with various games on our playdays each week. All new members are made to feel very comfortable and welcomed. There are also some special "events" scheduled on our Tuesday playdays throughout the season.
Our annual dues are $50 per year. If you would like additional information on joining the RRWGA, please contact our membership chair Bev Busick at 940-262-0887 or [email protected] and she will let you know more about our association. Check out our website at rrwga.weebly.com. Membership applications can also be obtained at the Pro Shop.
If you are a lady golfer at Robson Ranch – please come out and join our organized Playdays each Tuesday from now until the end of October.