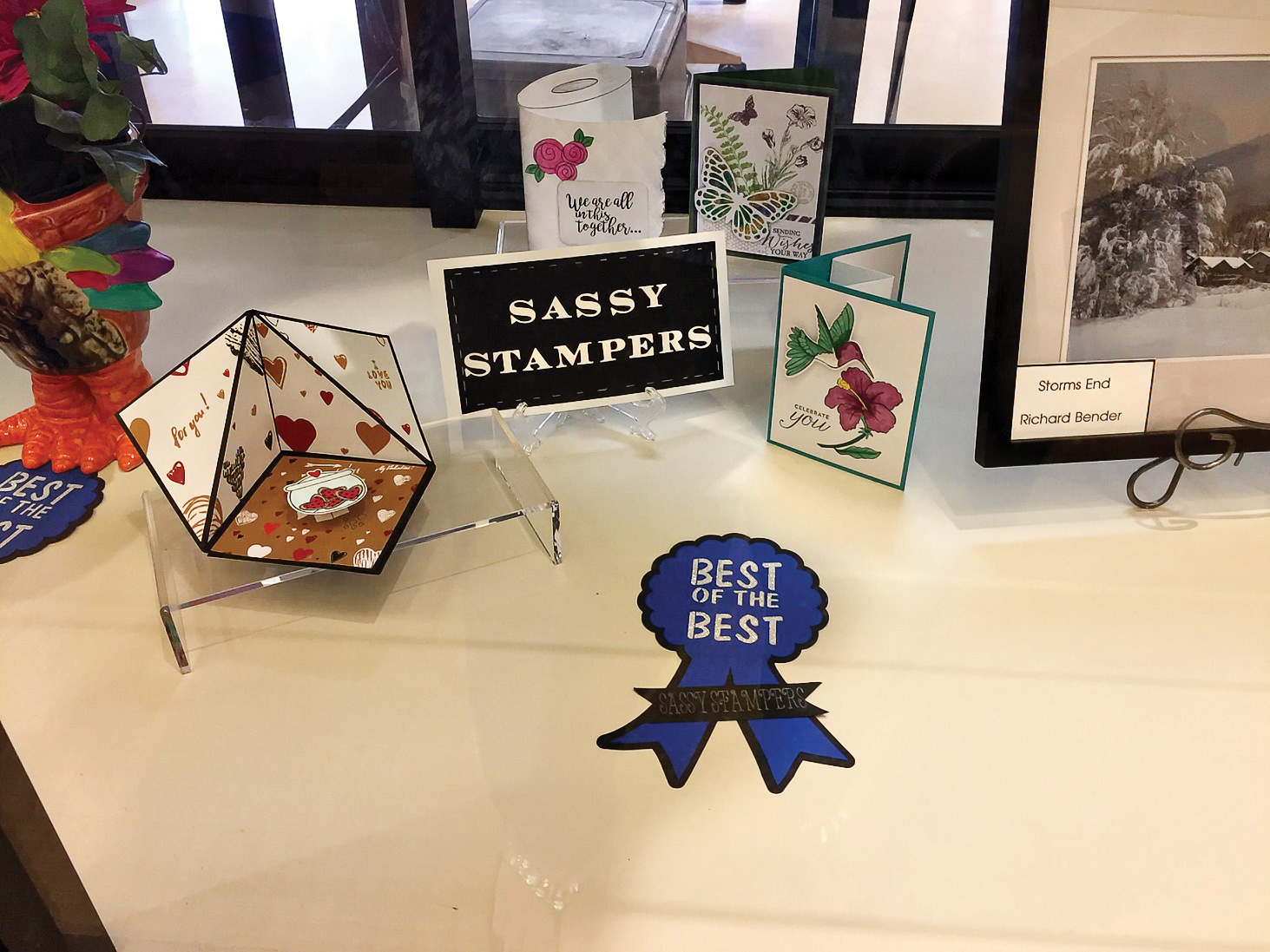 JoAnn Gantos
In the CATC (Creative Arts & Technology Center) building, there is a very large display window (near room 103). Usually, this display window is used for individual clubs to display their projects, but for the month of May, all the clubs were encouraged to display their "Best of the Best" projects. Each club that meets in the CATC building was asked to submit an item for this special display. The Sassy Stampers team of April Bayne and Jean Euker went through the last year or so scrapbook of cards our club has made and selected four cards for this important display. A big thanks goes out to these ladies! April and Jean also manage our Sassy Stampers club display window found outside room 104, and they always do a great job of displaying our handmade "one of a kind" cards.
We are so proud of our club and are eager to show off our projects. Our club has not met in person since February of 2020. But we have great news! Our club is finally going to meet in person starting in July. Although some members are still concerned regarding COVID-19, we will be taking all the necessary precautions to help alleviate some of these concerns. We are encouraged with the decline of the pandemic and look forward to some normalcy for our club. For those still not ready to meet in person, we will continue to support members with our Facebook page and make-up sessions. There is a light at the end of this pandemic tunnel and we couldn't be more excited.
Come check out both of the display windows at the CATC. They are found outside of rooms 103 and 104.