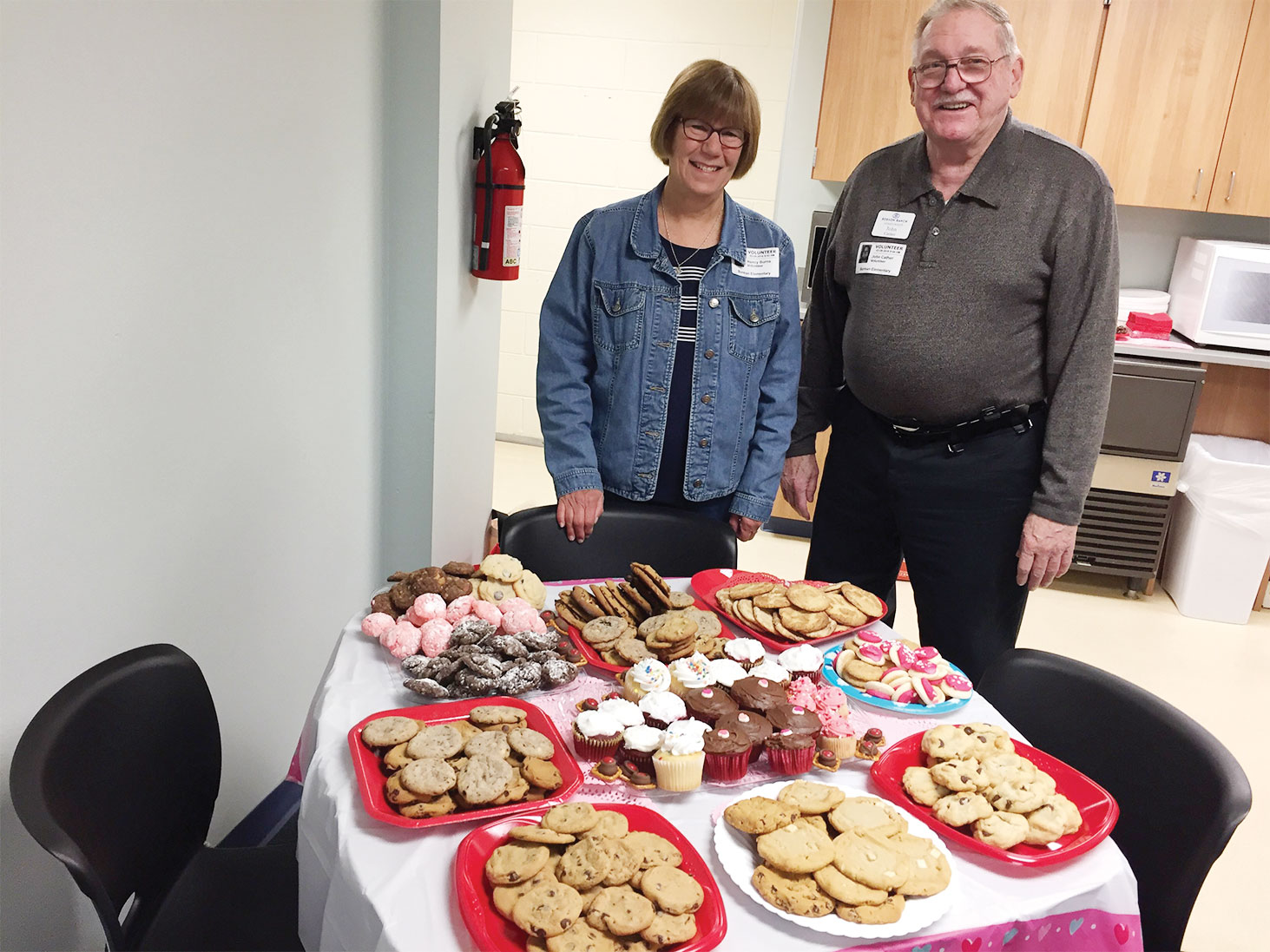 Darla Chupp
In February, the Robson Ranch After Schoolers treated the teachers and staff members at Borman Elementary School and LaGrone Advanced Technology Complex to a Sweet Treats Day! A great big thank you to the Teacher Appreciation Teams led by Nancy Burns, Marnita Torres and John Cather for Borman and Pat Hamblin and Robbie Waits for LaGrone Advanced Technology Complex.
Everyone enjoyed the Sweet Treats along with the sugar high that energized everyone! What a pleasure it is to help the teachers and staff members celebrate Valentine's Day.
The After Schoolers would love for you to join our club. We meet the second Friday of the month, September through June at 10:30 a.m. in the Medina Room at the Clubhouse. And remember, being a retired educator is not a requirement to join this service organization. Our Social Committee is busy planning fabulous field trips for our membership. For more information, please call co-presidents Darla Chupp at 262-1022 or Gayle England at 226-3234.
Save the Date for the Community Garage Sale sponsored by the After Schoolers which is scheduled for April 21, 2018; rain date is April 28, 2018.