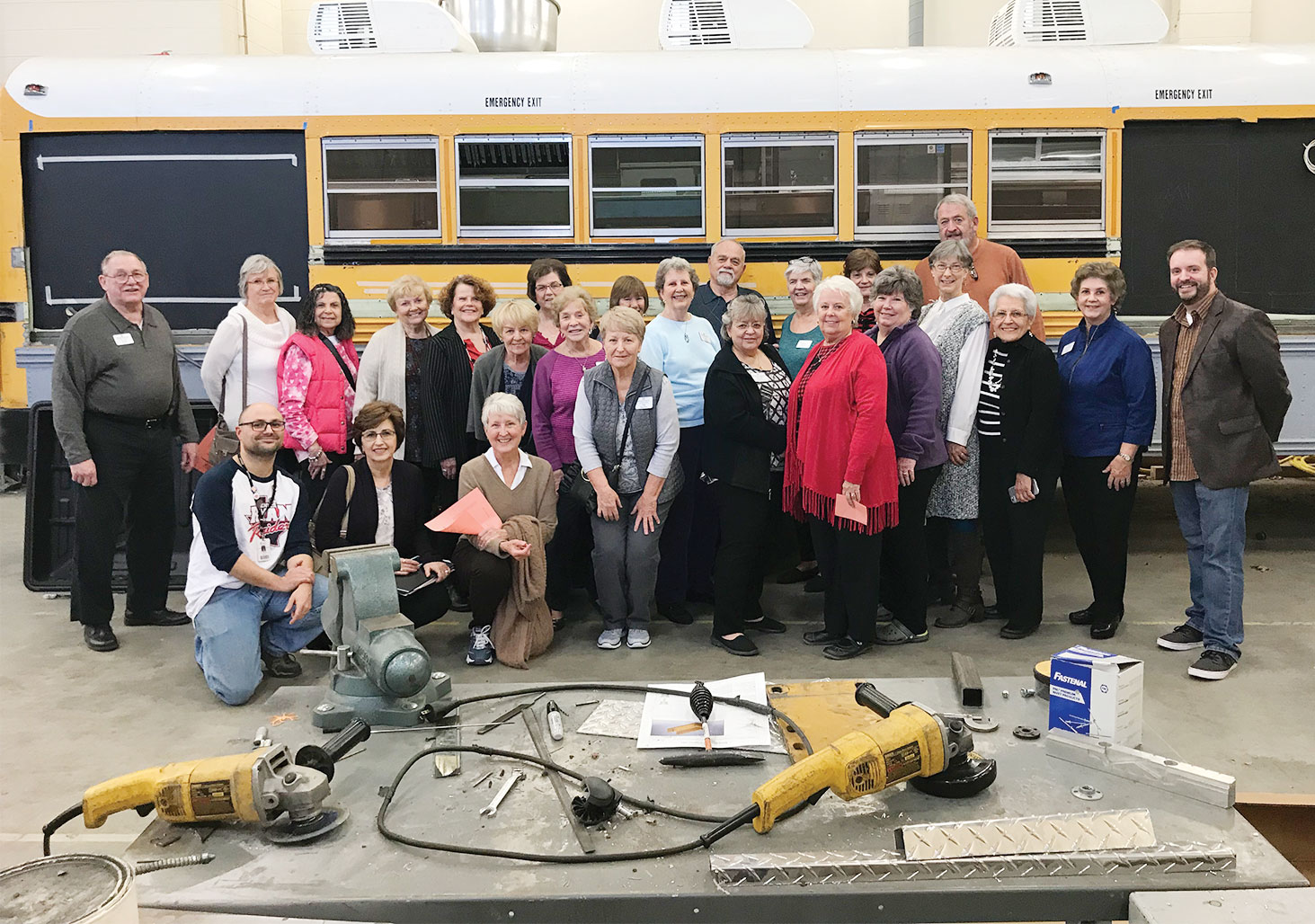 Darla Chupp
The mission of the Robson Ranch After Schoolers Club is to adopt two schools in Denton. Once adopted, the teachers and other school personnel are given various types of support. This support ranges from monetary gifts, to culinary treats such as Subway Day and Sweet Treats Day, to educational equipment and requests from the faculty members at each school. In August, it was our privilege to share the proceeds from the After Schoolers sponsored Community Garage Sales and assist Borman Elementary School in buying new furniture for the faculty lounge and teacher lunch room.
In February, the After Schoolers held their monthly meeting at our newest adopted school, LaGrone Advanced Technology Complex. The morning was started by taking the faculty sweet treats to help them celebrate the day! The After Schoolers were treated to a wonderful luncheon prepared by the Culinary Arts Class.
LaGrone Advanced Technology Complex allows students throughout Denton County to enroll in the programs. Once enrolled these students spend half day at their home school and half day at LaGrone ATC. The students truly want to be at LaGrone ATC to pursue training and real-life experiences in several areas including the following: Architecture and Construction; AV Technology and Communication; Government and Public Administration; Health Sciences; Information Technology; Criminal Justice: Law, Public Safety, and Security; Engineering and Electronics; Cosmetology; Welding; Automotive Technology; Culinary Arts or Photography. LaGrone makes appointments in their Cosmetology Department for haircuts, hair color, facials, manicures and pedicures for a very nominal fee. The Automotive Department will work on cars and trucks also for a nominal fee. Of course, all work is supervised by certified/licensed professionals.
An exciting, collaborative project that students are working on is a "Kitchen on Wheels" serving Denton County and is a multi-faceted endeavor by several departments in the complex! We look forward to seeing the finished product around Denton.
Join the Robson Ranch After Schoolers if you would like to be in a service organization. We meet the second Friday of each month, September through June. Please call Darla Chupp at 940-262-1022 or Gayle England at 940-262-3234.
Save the Date: The Community Garage Sale is April 21 with the rain date on April 28.