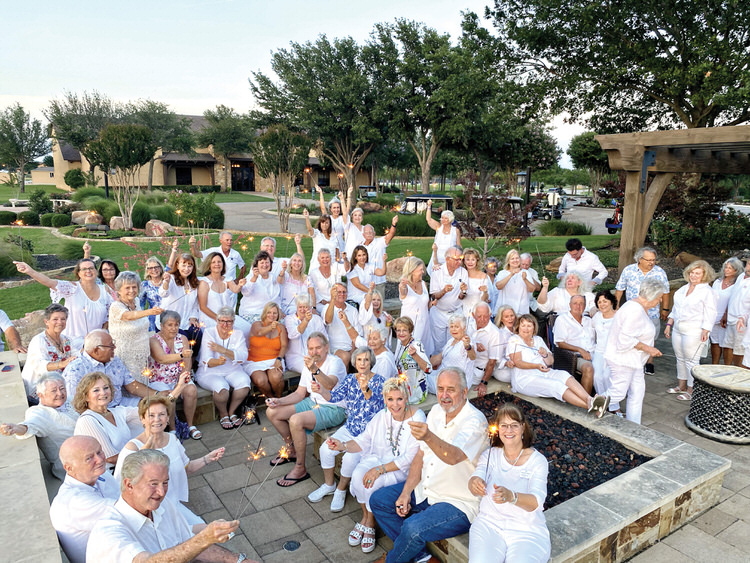 On June 5, the Singles Club gathered at the Grill for a celebration of summer, "White Night Under the Stars." Over 100 members dined on a delicious salad buffet followed by ice cream and cookies. They danced to the pulsing sounds of The Stewart Brothers. The evening culminated with everyone gathering on the patio and lighting sparklers.
The group is looking forward to our next events, which are the Halloween Party on Oct. 30 and our Holiday Party on Dec. 9.
The Robson Ranch Singles Club meets every Tuesday afternoon at 4:30 p.m., at the Wildhorse Grill Lounge for our weekly Mix & Mingle event. Other recurring events include Monday Madness Buffet and Game Night every second Monday, Silver Tee Golf Scramble every Thursday afternoon, Potluck Dinners held quarterly at members' homes for small groups, Dine Around held monthly at local restaurants every first Wednesday, Wine Tasting Groups held monthly, and Day Trips, the latest of which is a trip to Lone Star Park for horse racing.
Membership is $15 annually. Contact Mary Fabian at [email protected] to join the fun at the Robson Ranch Singles Club.