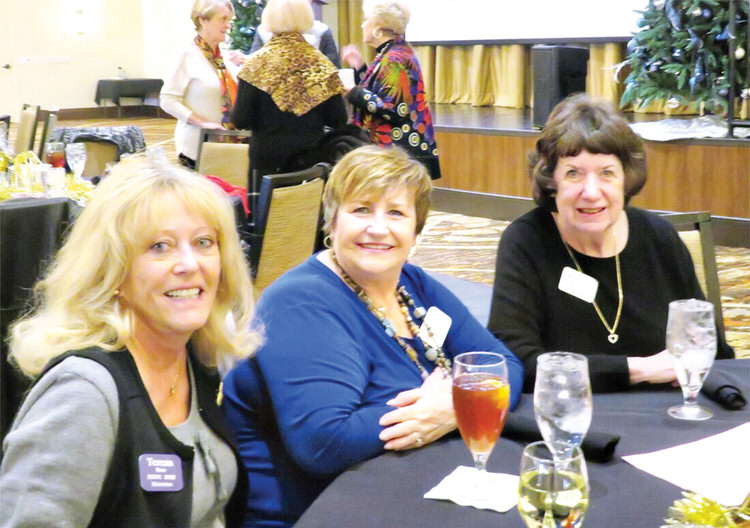 The Women's Club August Luncheon will be on Monday, Aug. 1. Women's Club members and their guests have the unique opportunity to hear the hilarious Rose-Mary Rumbley. She is one of the Women's Club's favorite storytellers, and she is back by popular demand! She will educate and amuse you with her wealth of knowledge about all things Dallas! Rose-Mary holds a Ph.D. in communication from the University of North Texas and served as a professor of speech at Dallas Baptist University for 12 years. She has appeared in movies and on stage and is now completely booked on her speaking circuit. You won't want to miss her humorous and enthralling presentation! Ballroom doors open at 11 a.m.
August Charity: Friends of the Family. Remember, you have a chance to win a free lunch for every $10 you donate to the monthly charity. This is a wonderful "win-win"!
Interested in volunteering with the Friends of the Family? Stop by the Charities table while at the luncheon and obtain more information about volunteer opportunities.
Buffet Menu: Chicken teriyaki on a stick with teriyaki sauce, Hawaiian fried rice, pineapple mandarin salad, and white coconut cake
Alternative Meals are also an option. Go to the Women's Club website, rrwormensclub.org, to see the Alternative Meal descriptions. Write your Alternative Meal choice on your check or note when you pay with PayPal. If you have any questions, contact Debra Noguera at [email protected] or 817-716-0169.
This will be a popular program. Deposit your $19 Luncheon check in the Cimarron Sports Center Women's Lounge in the white mailbox on the wall. You may also pay with PayPal at rrwomensclub.org.
The Luncheon payment deadline is Monday, July 25, at 8 a.m.
Do you wish to join the Women's Club? Stop by the Membership table in the foyer while at the August Luncheon and pay your ($20) annual dues. You also have the option to go to the Women's Club website, rwomensclub.org, download the Membership form, complete it, and drop it off, along with your annual dues, at Lisa Olson's house, 9500 Crestview. If you have any questions, contact Lisa Olson at [email protected] or 817-903-9894.
See you at the Luncheon on Monday, Aug. 1!