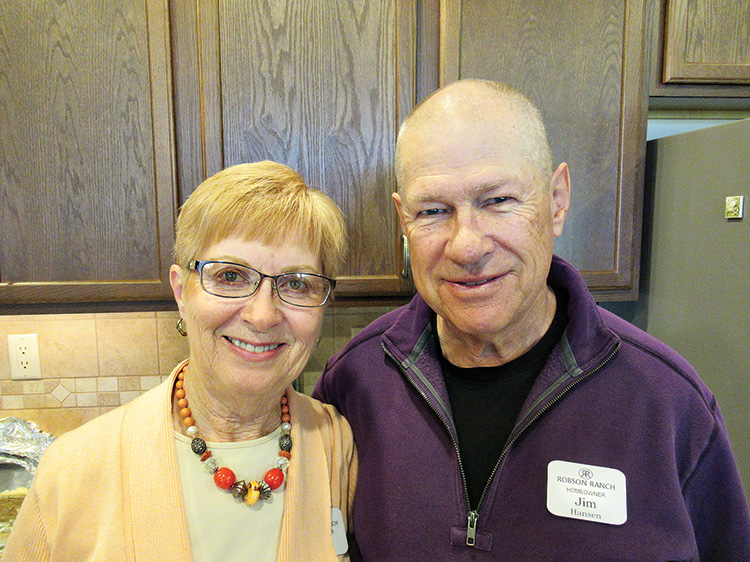 Sherry Zeise
On Nov. 9, Jim and Carol Hansen warmly welcomed us into their beautifully fall-decorated home to share a lavish, New Life Church Thanksgiving meal together with members and guests.
Though the church, with the help of Carl Klein, provided turkey and ham through Cracker Barrel, the ladies went all out with "the fixins." Several kinds of stuffing, cranberry sauce, sweet potato and mashed potato dishes, green bean casserole, other delicious veggie dishes, and salads filled our plates, and then for dessert we had lots of luscious pies, cheesecake, candy, cake and fruit salads.
Since the Lord provided a lovely day, folks gathered inside and outside to visit, grateful for time to get to know each other better. The Lord said, in Matt. 18:20, "Where two or three are gathered in My Name, there am I among them." Walking from table to table, you could hear stories of His love, mercy and provision-He was there!
New Life Church's prayer for each of you here at Robson Ranch: that you have a truly grateful Thanksgiving, a warm, loving Christmas and a New Year full of adventures, answers to prayer, "life abundant," and a new sense of God's loving presence in your life.