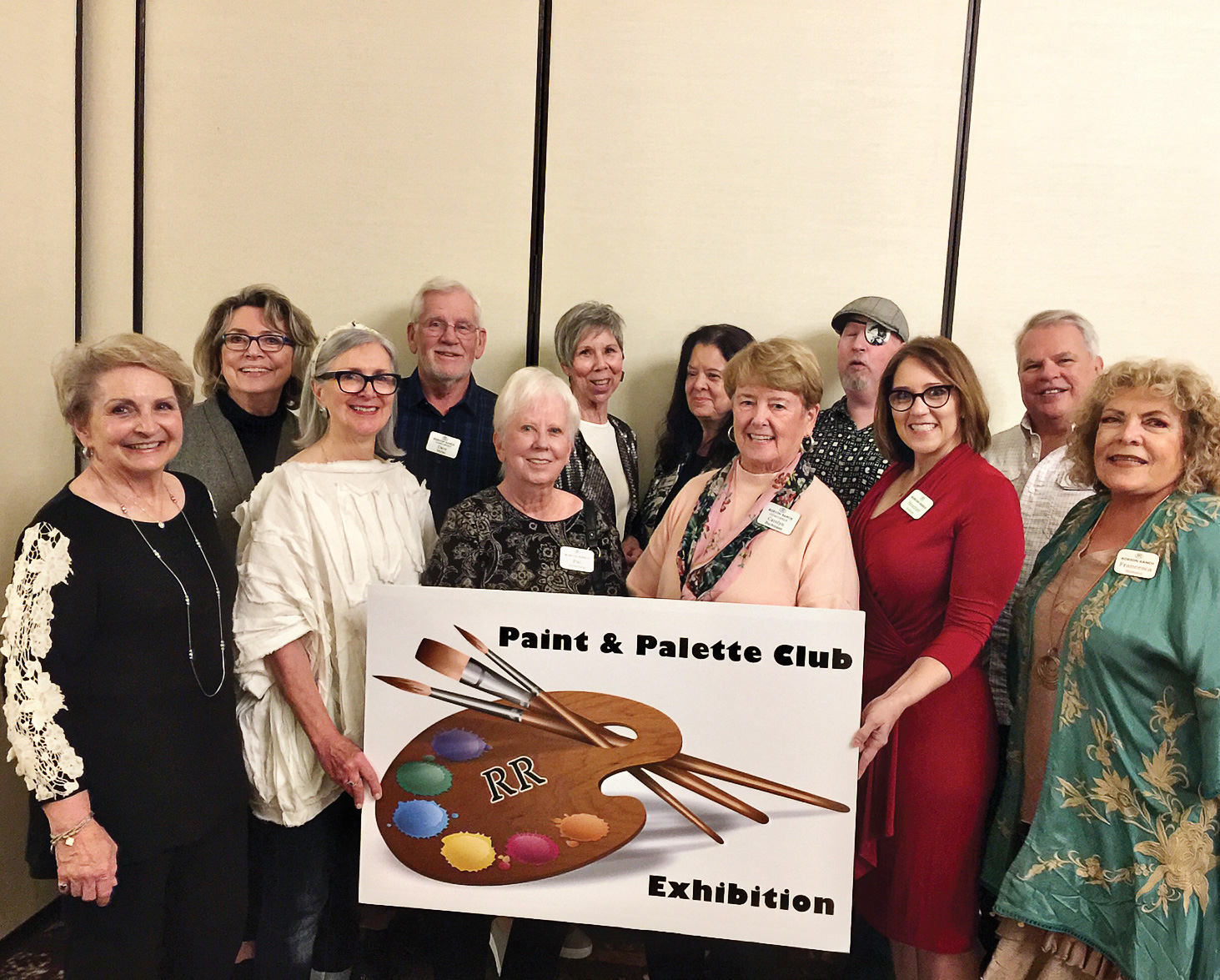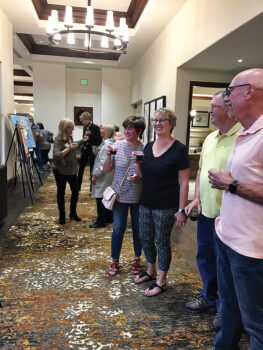 Francesca Romano
Well after a number of years Robson Ranch Paint & Palette Club had a wonderful exhibit in our newly decorated clubhouse hallways.
The event took place April 26 through May 1, with a Grand Opening reception on the evening of April 28. Despite the fact of not knowing when the clubhouse would reopen, we had a wonderful turnout of residents enjoying this exhibition.
I am now planning to create a "Fun Easel" event" in the fall. This will be announced well in advance with another opening reception, and perhaps a ballot box for the most creative display etc., allowing our creative juices to flow!
I would like to thank all of our artist members who participated in this past event and helped to set up a great show: Alan Albarran, Carolyn Buchman, Pat Heberling, Terry Hitch, Kathy McMahon, Karla Bennetsen, Judith Smothers, Heather Hodson, JJ Melkus, Catherine Simpson, Judy Sale, BK Murphy Nickles, Lonnie Gisi, and Joan McDermott.
Special thanks go out to the Photography Club for their donation of easels.
Thank you all.