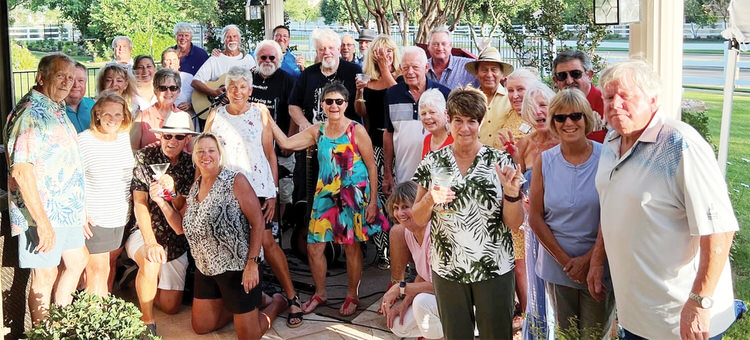 The house band (host) for the June meeting of the Rock & Roll Martini Group was Henry and Trish Moore. Henry and Trish hit it out of the ballpark again by inviting the fabulous Stewart Brothers to perform live on the patio! It was a beautiful, warm evening with temperatures in the 90s and a nice breeze. And, yes, when you have The Stewart Brothers, there was dancing on the patio for the Rockers (members) and guests!
The martinis for the evening were Yellow Submarine and Strawberry Fields in anticipation of The Stewart Brothers' singing a few Beatles songs. Henry and Trish fired up homemade brisket and deviled eggs. The Rockers and guests brought a delicious assortment of appetizers and desserts. It was certainly a "rocking" patio, Stewart Brothers evening. No screen doors were harmed in having the party; however, one martini glass met its demise.
Until next month, Rock On!