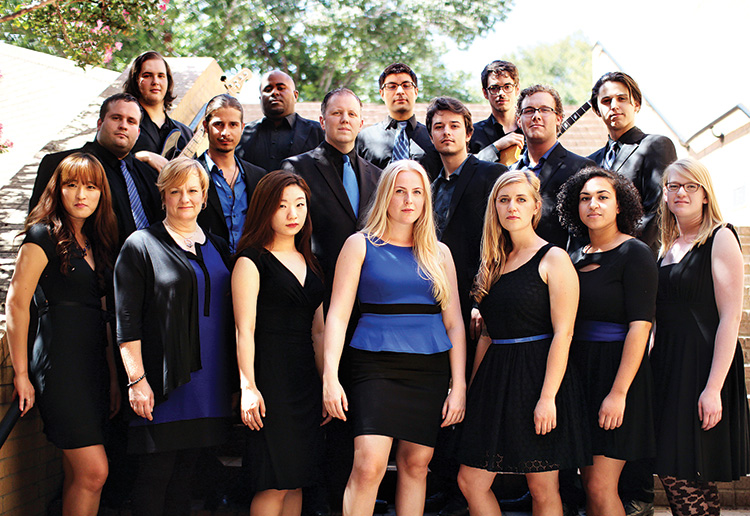 The HOA is offering the Robson Ranch residents a concert by the UNT Music Department on Tuesday, April 7 at 7 p.m. in the Clubhouse Ballroom. Tickets are $10.
The UNT Jazz Singers is the premier vocal jazz ensemble within the Division of Jazz Studies in the College of Music. Under the direction of Jennifer Barnes, Jazz Singers consists of twelve vocalists and a four-piece rhythm section that perform a challenging and varied repertoire of jazz and jazz-influenced music, emphasizing close vocal harmonies, cutting-edge repertoire, and improvisation.
Jazz Singers is part of the comprehensive Jazz Studies major at UNT, which comprises a global student population of approximately 30 students who pursue Bachelor's, Masters and Doctoral degree programs.
Jennifer Barnes is the Director of Vocal Jazz at UNT, in addition to being a highly sought-after vocalist, educator, clinician, and arranger throughout the U.S. and Canada.
UNT jazz performance groups, Jazz Singers and Third Street, will present vocal standards and light jazz on Tuesday, April 7 at 7:00 p.m. in Clubhouse Ballroom.
Tickets are $10 and available Monday–Thursday 9 a.m.-3 p.m. starting March 9 at the Activities Director's Desk.