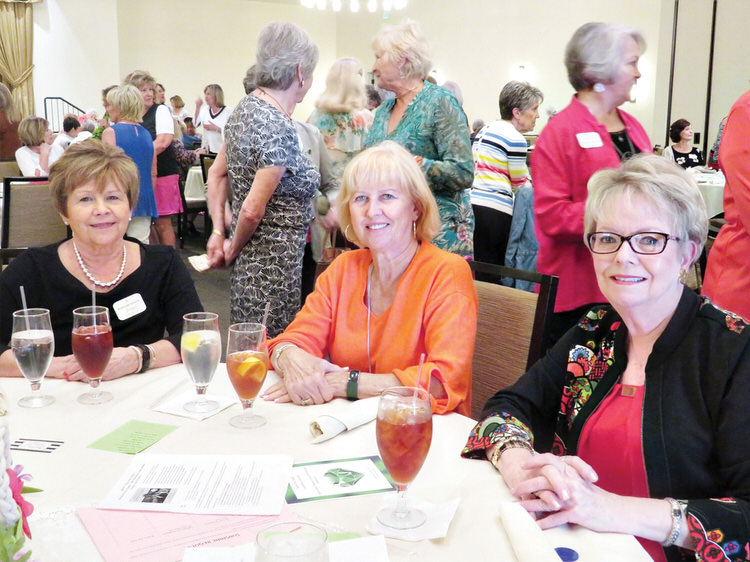 The Women's Club 2022 Spring Home & Garden Show was held on Saturday, March 26, and it was an astounding success! It was the club's first 2022 fundraising event. The proceeds from this fundraising event were in the amount of $19,076.50, and they benefited the designated charities Our Daily Bread and the Monsignor King Outreach Center.
The clubhouse hosted over 64 vendors who exhibited the latest trends and products for the home, along with the latest in landscaping products and design. It was an afternoon filled with new ideas from new and established vendors, as well as the latest updates in the home and landscape industry. A great time was had by all.
Mark your calendar for the 2023 Home & Garden Show on Saturday, April 1.
The Women's Club April Spring Fashion Show was magnifique! The April luncheon and Spring Fashion Show was held Monday, April 4. The clubhouse ballroom was filled to capacity in anticipation of this fun program. The fashion show spotlighted gorgeous apparel tailored to the Robson Ranch lifestyle, and there was something for everyone. The spotlighted outfits were complete with the latest trends in jewelry, hats, and sunglasses and were all curated to show off the latest styles in spring fashion!
The luncheon program began with President Rose Depoe calling the meeting to order and welcoming members and guests. President-elect Nancy Garre introduced first-time attendees who, in turn, shared where they moved from, how long they have lived at Robson Ranch, and where they live in the community. April birthdays were also recognized. Rose announced our membership is now 398!
President Rose Depoe then proceeded to acknowledge and thank the luncheon check-in volunteers, the greeters, and table decorators. Next, she provided the Treasury Report and the Community Outreach update.
President Depoe also reminded everyone that the Denton Community Food Center is in need of boxed skillet dinners and to please donate in an effort to support this Women's Club-designated charity, and its mission to assist families who are food insecure.
President Depoe also requested that members bring a picture of their mother and volunteer to assist with decorating the tables for the May luncheon on Monday, May 2.
Lynn Teeling reminded everyone about the "Off to the Movies" to see Downton Abbey: A New Era special event on Friday, May 20.
President-elect Nancy Garre then introduced Dana Young with Le Fashion Coach who, in turn, introduced the Spring Fashion Show. Watch for details about a Fall Fashion event!