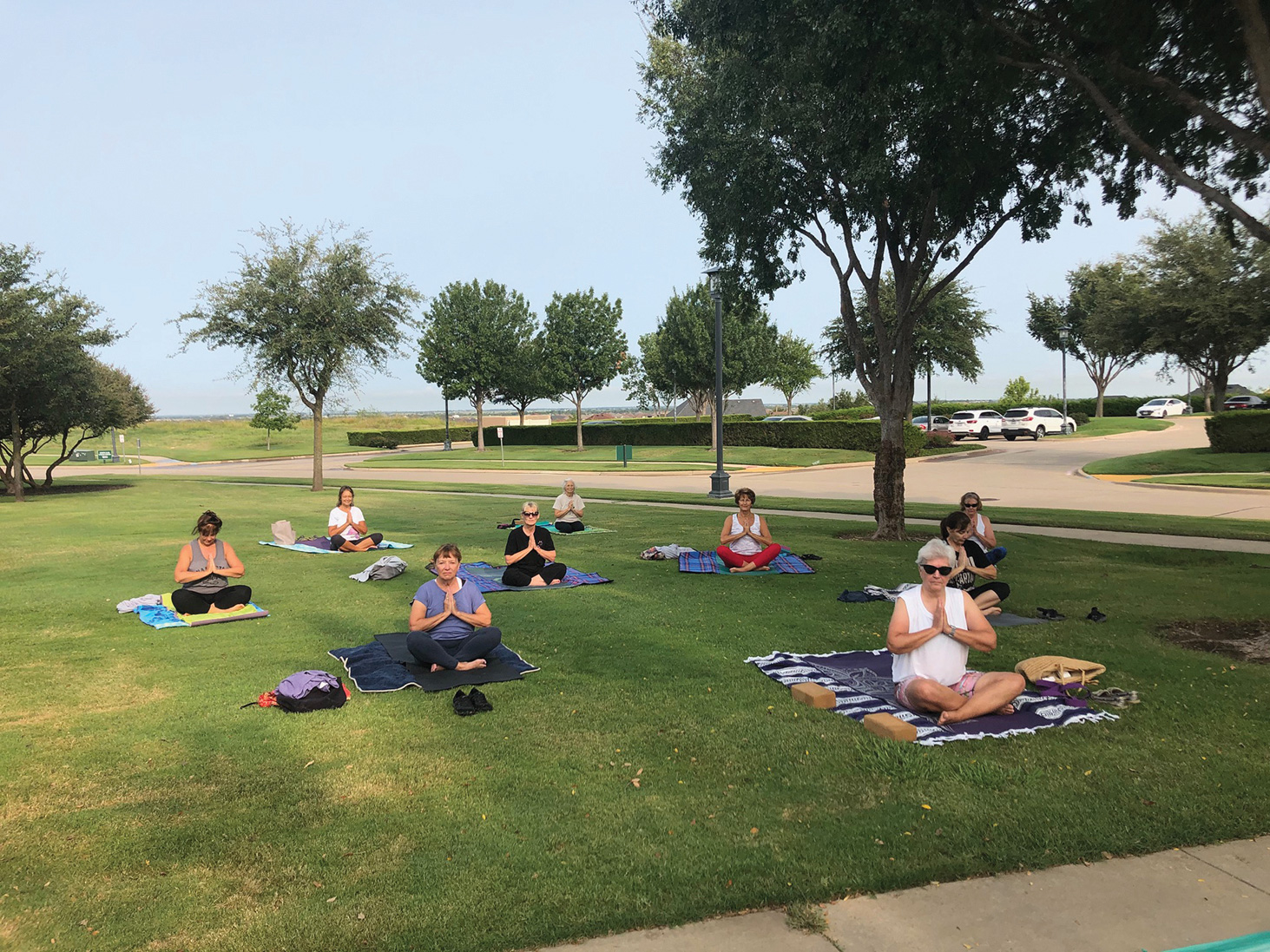 Susan Engstrom
While this has been an unusual year, there has still been Yoga on the Lawn to calm and connect. Social distancing is adhered to and yogis are able to find an hour to shut out the noise. According to Susan Engstrom, 500 E-RYT, yoga teacher at the Ranch, very few practices have been cancelled due to the weather. It has really been a great year; practicing yoga outside in more ways than one is beneficial. My students have loved being able to look up at the sky while holding a pose or settling into Savasana closing the practice.
There are other benefits of practicing outside of a building and in nature. There is a greater grounding sensation to the earth, and our ancestors spent more time outdoors than we currently do. Being barefoot on the grass makes the earthly connection much more intense. When we practice on the lawn in a natural setting you are increasing your muscles and increasing your skills. You develop inner strength and stability, your awareness of presence increases, and there is also that added benefit of Vitamin D!
During this time of COVID-19, it is important to get exercise to reduce stress, prevent weight gain, and boost the immune system. Yoga outside is considered the third safest means of outside activity. The practice has always been a full body experience, it is not just a workout it is a mind and body practice. With the weather cooling down, it has become even nicer. Susan stated her students have even requested continuing the practice outside at least once a week after the pandemic.
We practice on the lawn behind the pool at 4:30 p.m. and at 8:30 a.m. on Thursday and Saturday; in the mornings we have moved behind the CATC Building because the ground is more level and quieter!
Yoga practice inside is held in the fitness room at 4:30 p.m. on Monday and Thursday afternoons, taught by Veronica Hollenshead, 200 RYT.
The price is $5 per practice.
For further information contact [email protected], or 214-632-9110.