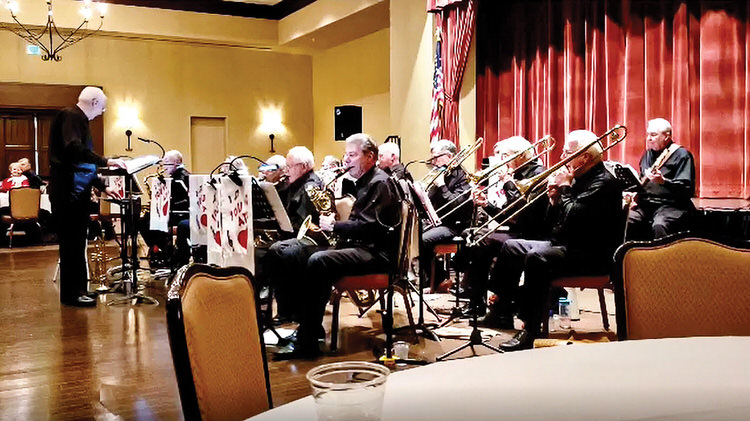 Robson Ranch Jazz Club presents a dance for your dancing and listening pleasure on Sunday Oct. 17, from 3 to 5 p.m.
Young At Heart is a 15-piece "Big Band" with trumpets, 'Bones, saxes, and rhythm section. Many of you have attended our previous dances, or New Year's Eve celebration in 2019. We have had great fun dancing to old favorites from the Bag Band Era of Jimmy Dorsey, Glen Miller, etc., as well as newer favorites like "New York, New York," "Feelings," "Proud Mary," and lots more.
Bring your dance partner and relive those good ol' days with fox trots, waltzes, line dances, and all the rest! We play your favorites from the 1940s through the 1980s.
Cash bar will be provided. Tickets are $10 each and can be obtained by contacting Mike Welton at 817-797-3631 or [email protected]; or Jeff Miller at 903-814-7355 or [email protected]