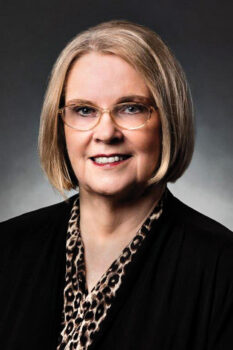 Commissioner Dianne Edmondson
Helping those in need during the ongoing COVID-19 pandemic is a role we take very seriously in Denton county.
The Denton County Commissioners Court earmarked more than $50 million of the $147 million received from the federal government for housing and food assistance, business grants, and non-profit grants.
Our intent is to make sure our Denton county residents receive needed help during the COVID-19 pandemic. We want to make sure small businesses can continue to operate and employ individuals as well as keep people facing hardships in their homes with enough food to feed their families.
Denton county has given more than $1.8 million in grants to area non-profits with the assistance of the United Way of Denton County. All 501(c)(3), 501(c)(4), and 501(c)(6) organizations can apply for grants through the Denton County CARES portal at www.unitedwaydenton.org/DentonCountyCARES.
Our food pantries have reported seeing a 40 percent increase in new individuals seeking food each week. Since March 23, the county has spent almost $1 million to keep more than 800 families in their homes.
In March and early April, we provided $31,000 to $46,000 each week in rental assistance to property owners on behalf of residents facing eviction. From July 13 through 17, about $134,955 covered rent for 90 households.
If you or someone you know is in need of housing assistance, please contact the United Way of Denton County at 940-566-2688.
Taxpayer Relief Important to Denton County Commissioner's Court
Relief for taxpayers has been at the forefront as we continue to review our Denton County budgets each year. Not only have we kept the county's portion of property taxes low, we also decreased it to the lowest rate since 1986 at $0.225278.
On June 30, the Denton County Commissioners Court approved a residence homestead exemption of up to 1 percent or $5,000, whichever is greater, to all homeowners of the county. This means that the taxable value of your homestead will be lowered by these amounts, thus reducing your county property taxes. This exemption is applicable to the current year's property tax bill, which you will see this fall.
In 2019, we approved a tax limitation for properties receiving an over 65 or disabled person exemption. The over 65 exemption the county offers is $55,000 and the disabled person exemption is $15,000. Both of these two exemptions may be applied, if applicable.
The Denton Central Appraisal District, which is a separate entity from Denton county and not governed by the court, is where homeowners should go to apply for any of the above exemptions. You can find out more information at www.dentoncad.com or contact them at 940-349-3800.
If you would like to receive an e-newsletter, please email me at [email protected] You also can reach me at 972-434-3960 or stop by my office in the Southwest Courthouse, 6200 Canyon Falls Drive, Suite 900 in Flower Mound.