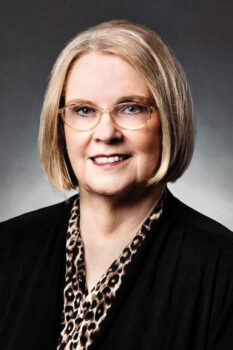 County Commissioner Dianne Edmondson
Yes, it's true, after years of planning, the long-awaited improvements to Crawford Road are actually in motion!
The three "owners" of Crawford Road, Denton County, the City of Denton and the Town of Argyle, have signed agreements to partner and make a new, smoother Crawford Road a reality. As you know, it connects 35W and Hwy. 377 through Argyle and is a main passageway for Robson Ranch residents.
The project will be a reconstructed undivided road (as desired by the Argyle residents) with easier turn access to County Lakes Boulevard, Skyline Ridge, Carnegie Ridge, and St. Mark's church. The City of Denton provided a valuable traffic study and has proposed to construct the roundabout at John Paine to help with traffic congestion in that area.
Argyle is contributing funding, and also has agreed to maintain the road once it's completed; they also will be performing minor patch-work in the interim. Please do not confuse their temporary fixes with the actual reconstruction of the road – these will just be "bandaids" until the major reconstructive "surgery" is done!
This project is estimated to cost $3.46 million and the engineering studies have already begun. The acquisition of needed rights of way should be completed by next spring, and Argyle hopes to let the project for construction bids in May of 2020, with an anticipated August 2020 start date. Depending upon the weather, we anticipate completing the project toward the end of 2021.
This project has long been a priority for Precinct 4, as our area has exploded with growth. Thank you for your patience as this project moves forward and as the construction poses challenges in the future. We will all enjoy this new, improved Crawford Road and agree that it's been worth the wait!
If you would like to learn more about the various transportation projects planned for Commissioner Precinct 4, you are welcome to attend the Precinct 4 Update which will be held on Thursday, Dec. 19, from 11:45 a.m.–1:15 p.m. at the Community Room of the Southwest Courthouse, 6200 Canyon Falls Drive, where my office is located. Because space is limited, you must let us know if you plan to attend! Just call my office and let us know, 972-434-3960, or email [email protected] Thank you!