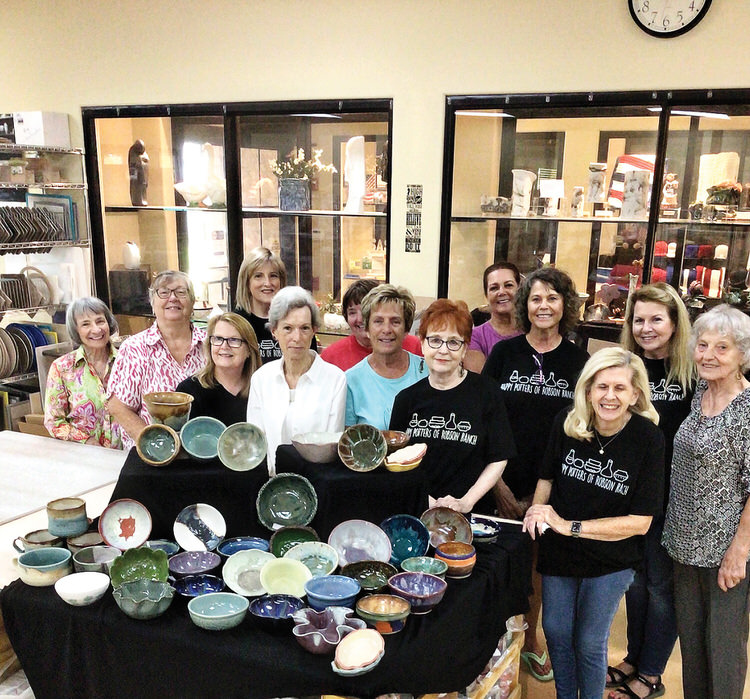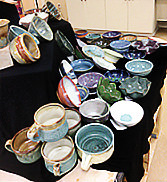 The Empty Bowls project is an international support to fighting hunger throughout the world. Cities, states, and countries work together to earn money for the hungry. Here in Denton, this event will take place on Oct. 16, at the Armadillo Ale Works, 221 South Bell Ave, Denton, TX. Tickets are $30 each. The ticket includes a handcrafted soup bowl of your choice and five different areas of soup and bread for lunch. All proceeds from this fundraiser go to assist the Denton Community Food Center. For each $30 ticket purchased, $300 worth of food can be purchased for the Food Bank!
To purchase tickets, go to ctsdenton.org/empty-bowls or call 940-387-1984.
Our Happy Potters community did not disappoint! Nearly 40 gorgeous and unique bowls were made and donated, along with many items for the auction also taking place.
Please join us in fighting hunger in our community by attending this fun and important event, or donating to the Denton Community Food Center.