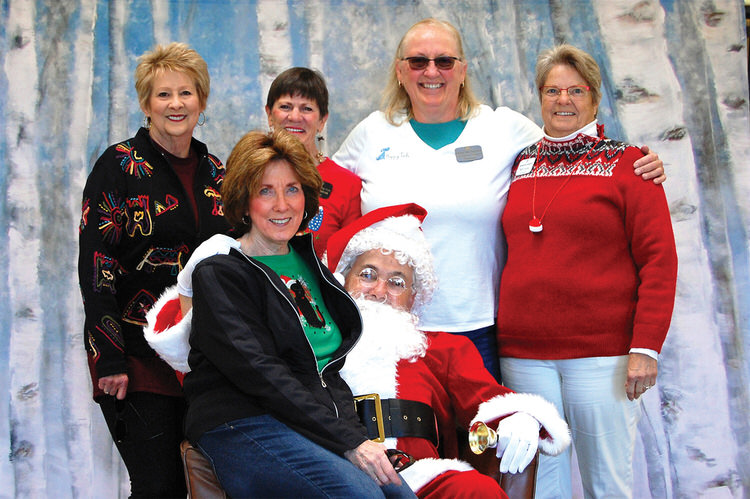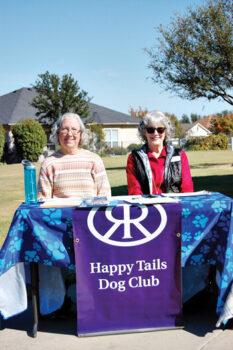 Happy Tails Dog Club's meeting on Nov. 13 was our annual fundraiser, Santa Paws. For nominal donations, people who signed up were able to get their pet's picture taken with Santa (Paul Vicalvi) or with a winter background. Photographer/board member Donna Steibel and Santa's elf/board member Linda Watak did an excellent job of rounding up the pets and grandchildren, and getting them to pose for some beautiful photos. All told, 25 dogs were photographed and, overall, everyone was well-behaved. Everything went smoothly with the help of the volunteers who aided: Paul Vicalvi, Melissa Crabill, Phyllis Neu, Ginna Thran, Sandy McAfee, Karen McGraw, and board members Donna Steibel, Rebecca Laschinger, Linda Watak, and Lorraine Wilson.
Our next meeting will be Saturday, Dec. 11, at 10:30 a.m. in the CATC Room 103, with a speaker from Humane Tomorrow (https://humanetomorrow.org), a local Argyle rescue organization.
Our January meeting will be on Jan. 8 and will consist of a pet recipe exchange, plus a demonstration of making healthy dog food, homemade dog treats, and jerky for dogs, with samples to take home to your pets!
The Robson Ranch Happy Tails Dog Club meets the second Saturday of the month at 10:30 a.m. in the CATC building, Room 103. We invite everyone who has a dog or is interested in dogs to join our club. New member dues are $10 per household per year, and renewal is $5. Check out our club and our pets on our new website https://rrhappytailsdogclub.weebly.com.