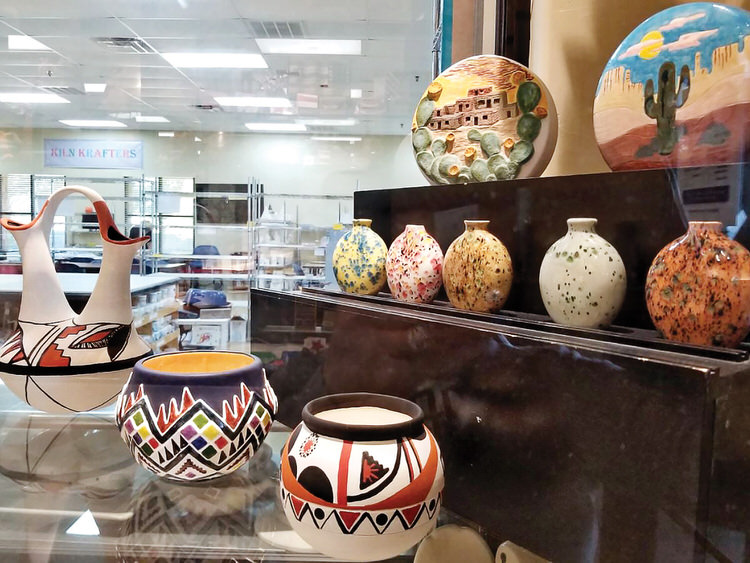 Frances Hackley, Secretary
The Robson Ranch Kiln Krafters will hold their annual General Membership Meeting at 11 a.m. on Oct. 15. The meeting will be held in the Ceramics/Pottery room of the Arts Building. All current and want-to-be members are encouraged to attend. A key point of the meeting will be the election of officers. If anyone is interested in serving, please contact Cindy Parker at [email protected] prior to the meeting. Motions will also be accepted from the floor.
Anyone wanting to find their inner artist is welcome to come and join the club. You too, can make some pretties for yourself or others! Come and see how satisfying it is to bring a piece from dust to art. You don't have to be an artist, just willing to enjoy the process. First timers, don't be shy! There are many talented Krafters to guide you along. In fact, that is another thing that is a great benefit—the fantastic people in the club. Enjoying the company of the folks in this club will make you want to come and create even more!
The club meets on Tuesdays and Fridays in the Ceramic/Pottery Room of the Arts building at 10 a.m. For more info contact Cindy Parker, president, at [email protected]