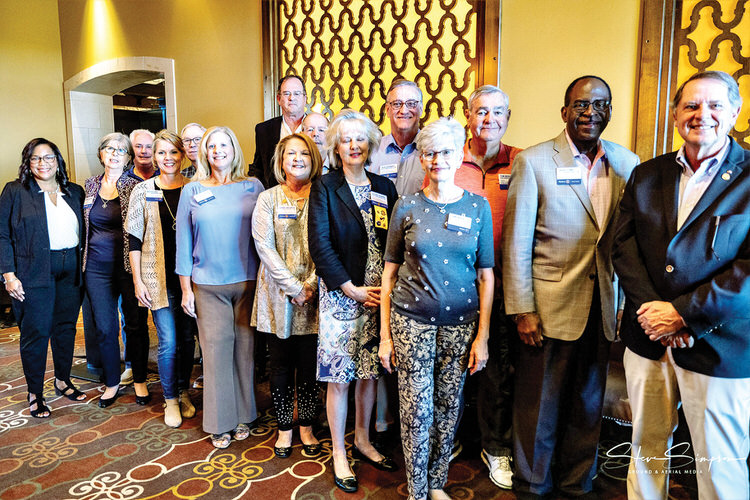 Karen McDaniels
October marked the one-year anniversary of Pilot Knob Rotary Club at Robson Ranch. We began as a satellite club of the Cross Timbers Rotary Club in Flower Mound, and on Oct. 29, we chartered as an official club of Rotary International.
Our members are people with a desire to serve the greater Denton community. Like many service organizations, we know there are more community needs than we can address with our "time, treasure, or talent." But with matching funds from Rotary Foundation grants, we have been able to address a greater number of requests.
Rotary clubs work independently as well as on multi-club projects. It is a terrific opportunity to meet other Rotarians and work side by side on projects. In the greater Denton area, there are five Rotary clubs, so there are always projects and programs to work on.
As we move toward the end of 2021, Pilot Knob Rotary would like to extend an invitation to former Rotarians and Robson residents interested in learning more about Rotary to join us on Fridays at the Wildhorse Grill from noon to 1 p.m. Please contact Karen McDaniels at [email protected] for more details. From all of us at Pilot Knob Rotary Club, we wish you Happy Holidays!