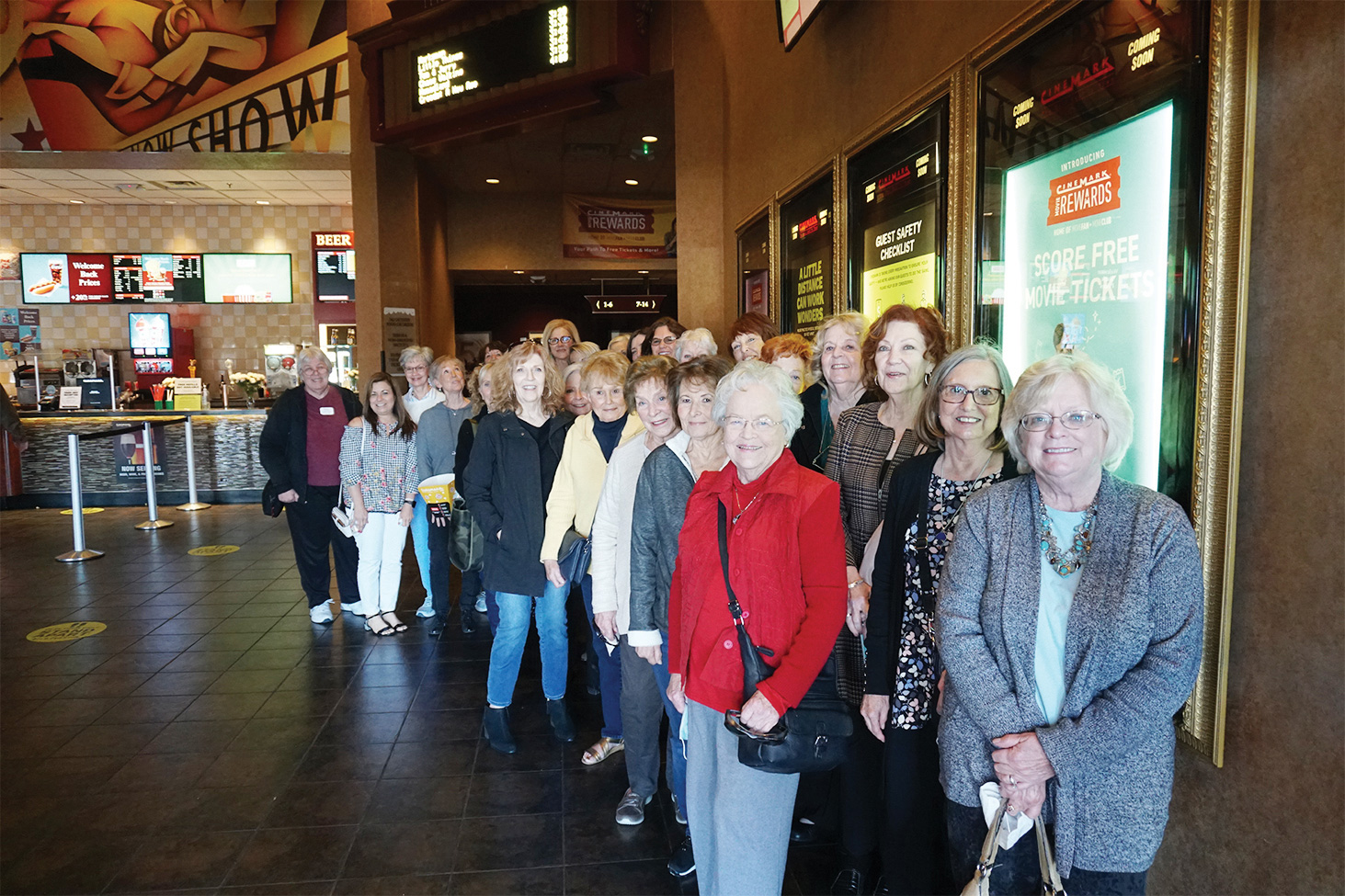 La Donna Womochel
The Women's Club organized a trip to the local movie theatre as the first, hopefully, of many trips for 2021. Thirty-six women gathered at the theatre to view Robin Wright's excellent film Land. The film presented a woman learning how to deal with grief and how to cherish friendship—subjects that the members of the Women's Club understand.
The trip included the usual popcorn and soda. Donna Chabot, one of the attendees, shouted "we are at the movies." All agreed that it was great to venture out just for fun.
Just as a reminder, two of the most important fundraising events for charity sponsored by the Women's Club have had calendar changes because of COVID concerns, and the remodeling of the clubhouse. The Home and Garden Show, normally held in March, has been rescheduled to Aug. 28; the Holiday Market has been rescheduled to Oct. 23. Put these dates on your calendar.