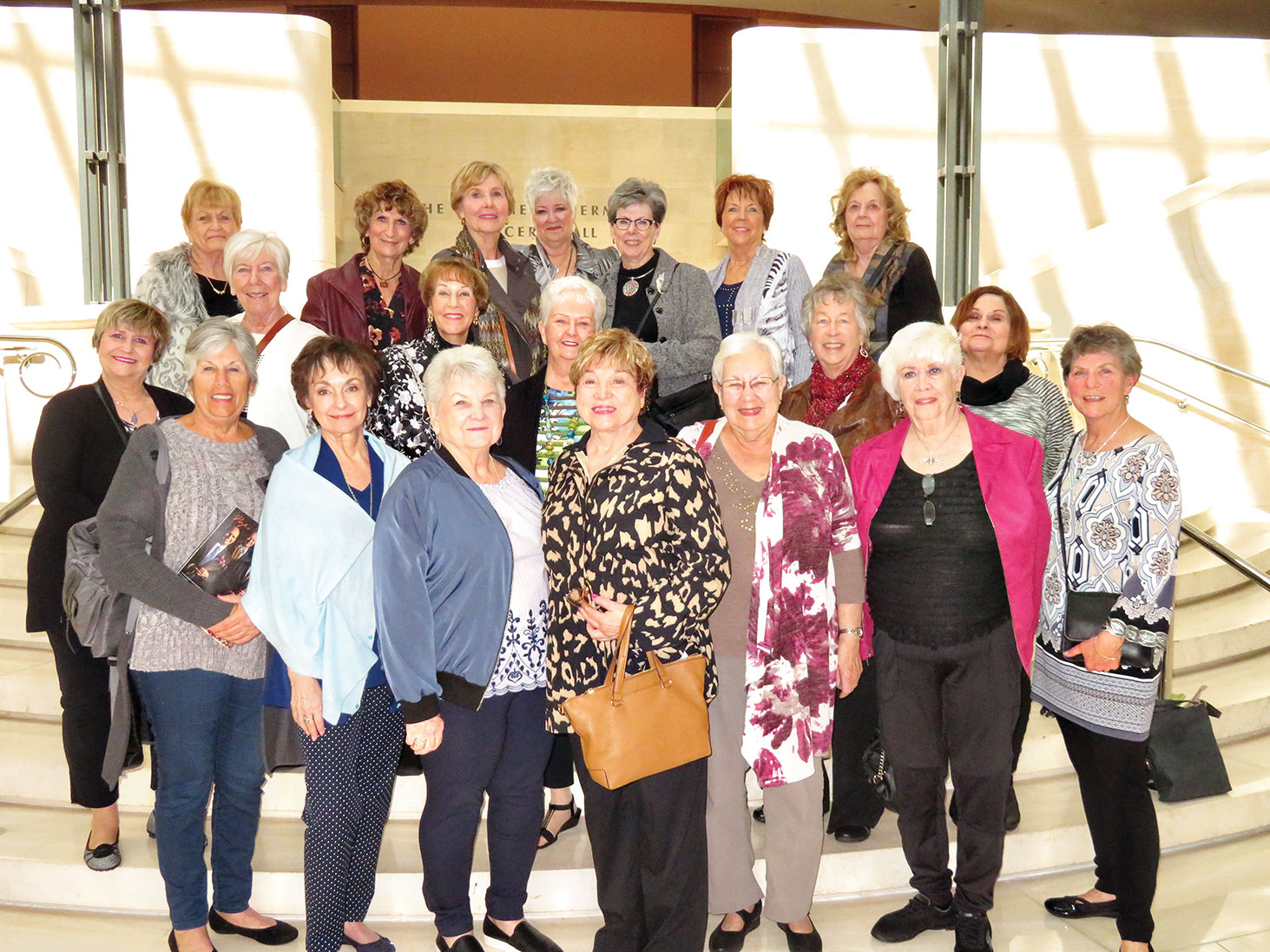 Vicki Baker
Twenty-five years after it opened, the Morton H. Meyerson Symphony Center remains the crown jewel of the Dallas Arts District. Located in the Dallas Arts District, the I.M. Pei designed center is one of the most celebrated and acoustically superior concert halls in the world. The Rockin Red Ranchers were delighted to have the opportunity for a private tour of this magnificent hall during their March outing.
During the tour lead by Mark Melson, a retired 26-year employee, we learned of the Meyerson's history from its initial concept to construction completion, in addition to little known, and oftentimes, amusing antidotes. Most visitors to the Meyerson see only the lobby and music chamber with its slightly more than 2000 seats. We ventured well beyond these walls and toured backstage where the musicians store their instruments and congregate before a performance, then into the dressing rooms, orchestra lounge, reverberation chambers, spotlight booth, organ loft, and organ console which houses the Lay Family organ.
As we imagined listening to the Dallas Symphony Orchestra, we now had a deeper understanding of all the intricacies designed into this magnificent concert hall making it an icon of artistic excellence.
Following our tour, we lunched at Stephan Pyles Flora Street Café, offering its own culinary artistry. We dined on Amish chicken roulade and wood-grilled king salmon filet. Desserts were a unique combination of flavors – chocolate mousse with goat cheese ice cream, kettle corn, and Parmesan cheese snow and beet strawberry sponge cake with rhubarb, fried basil leaf and buttermilk ice cream.
At day's end, the Rockin Red Ranchers had been surrounded by the fabulous artistry of the Meyerson Symphony Center, food at the Flora Street Café, and good, good friends.