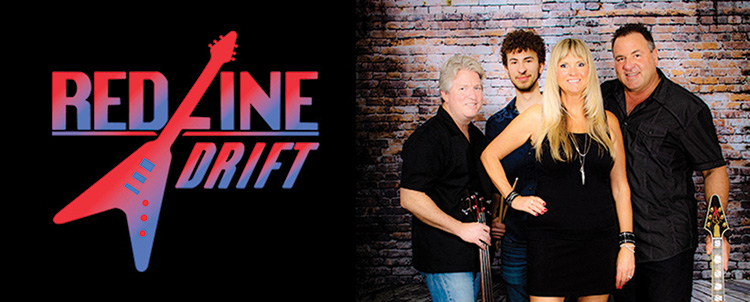 The Redline Drift Show and Dinner will be held on Saturday, July 25. The lobby bar opens at 6 p.m., doors open at 6:30 p.m. with dinner at 7 p.m., and the show starts at 7:45 p.m. The cost of a ticket is $35/person.
The Robson Ranch HOA and Classic Rock Club are excited to have the first live rock n' roll concert this summer! Headlining the show will be Redline Drift, so get ready to party with hits from the '60s, '70s, and '80s. The price of the ticket includes dinner and the show.
Join us for a great night of music, food, and fun with family and friends.
A buffet meal of beef and broccoli stir-fry with fried rice will be served buffet-style, and cash bars will also be available!
Tickets are available at the activities director's desk Monday through Thursday from 9 a.m. to 3 p.m. starting June 29. Cash, check, or your member account are all accepted forms of payment.
For questions, contact Jillian Palmer or Shelbi Berg at 940-246-1002, [email protected], or [email protected]