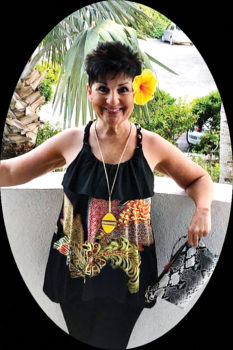 Living in Texas you just never know, but the women of Robson Ranch are hoping that spring is in the air on April 1, 2019. If it isn't spring outside it will be in the clubhouse after the doors open at 11:00 a.m. After some time for socializing, visit our Charity of the Month table. The Robson Ranch Women's Club Charity of the Month for April 1 is Denton County Friends of the Family. A Denton County Friends of the Family representative will be present at the front table just inside the Clubhouse door. Denton Co. Friends of the Family accepts cash, checks and special needs donations. This month's special need is swimwear for the girls and boys served by DCFOF. This includes girls one piece and tankinis and boys swim trunks (all sizes). Also goggles, sunscreen and beach towels. Summer is just around the corner. Let's make it a better time for these children.
In 2018 DCFOF served $4,139 women and children impacted by domestic violence.
The business meeting will begin at noon with new member introductions, membership announcements and committee updates and the tally of donations for our Charity of the Month will be announced. Yes, we are still accepting membership applications and dues of $15; new members may register at the table in the foyer before the meeting. Lunch will be a buffet of a delicious three salad medley of chicken salad, pasta balsalmic salad, fruit salad, bread stick and cheesecake with caramel or strawberry sauce.
Make your luncheon reservations early for April because Dana Young, owner and consultant for Le Fashion Coach Boutique in Grapevine, will be bringing out models in the newest trends and colors for spring! Dana will be featuring trendy, contemporary apparel and accessories for women, her popular boutique is one of Dallas's most visited destinations for those looking to buy the latest in casual and dressy fashions with a flair!
Deposit your $16 luncheon check in the Sports Center, Women's Lounge, in the White Mailbox. You can now also pay for your luncheon by PayPal on the website at www.rrwomensclub.org.
Please pay for your luncheon by the Tuesday before March 26 by noon!