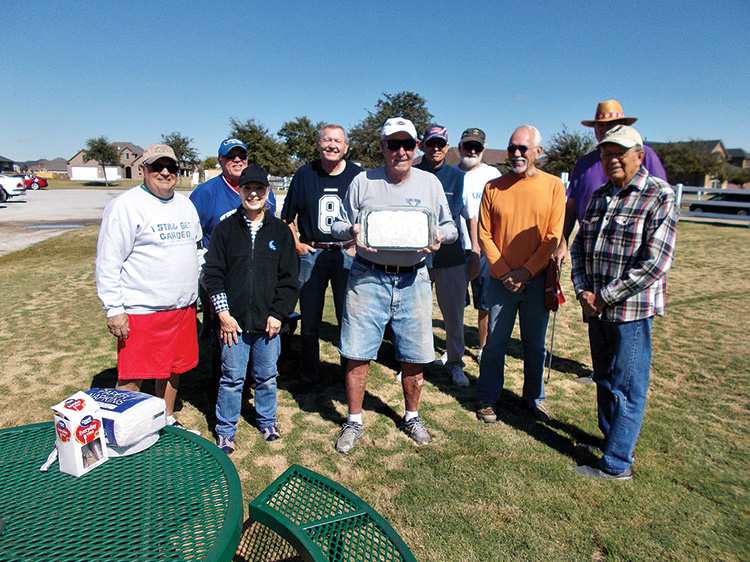 Joey Misiaszek
Talk about a Robson Ranch Club becoming a family, that's exactly what the Horseshoe Club has become. Jim Fox just celebrated his 85th birthday and we all joined in to wish him the best.
Jim was born and brought up in Ireland, and latermoved to New York where he created his own successful plumbing business. Upon moving to Marco Island in Florida, he become well known for his expertise and personal kindness.
Jim then relocated to Robson Ranch and became involved in the Horseshoe Club and has become the most improved thrower in the group. Jim will be traveling to Marco Island to serve as the Grand Marshal for the St. Patrick's Day parade. He is loved by each member of the club and his passion for helping people in need is contagious.
When you see Jim, he always has a smile and his cup is always half full, never half empty.