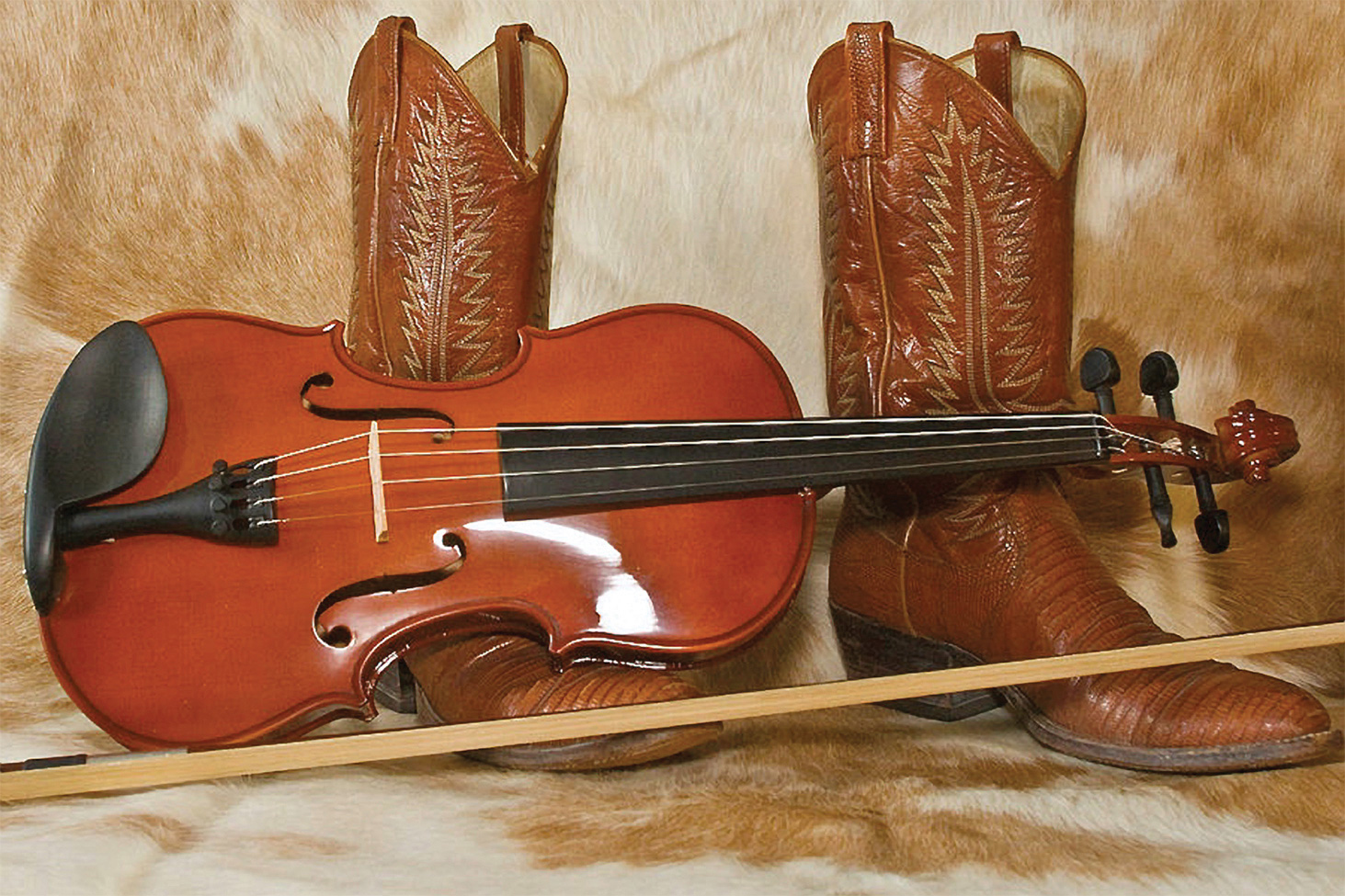 Susan Supak
Luckenbach, Sons of Hermann Hall, Broken Spoke, Red River, and Stagecoach are names that frequent the lips of country/western dancers. These, and many other names beckon dance hall images to float through the minds of Texans.
The alluring sounds of twin fiddles, a steel guitar, an acoustic bass, and drums provide foot-tapping music for singers to tell stories through their music of what it's like to be human. The sight of a sea of cowboy hats and couples two-steppin' in boots, dancing counter-clockwise around a hardwood floor is distinctly American.
After leaving Europe, two-step developed a rich background in American history. The European style soon gave way to many American variations which made dancing somewhat difficult because each section of the country had its own unique style of two-step. There was no standardization. Two things changed that: Urban Cowboy and country/western dance competition. This also brought about the standardization of two-step footwork in 1990 and what a blessing that was because it provided the same dance patterns for two-steppers all over America.
Disco and hustle reached the height of its popularity from 1976 to 1980. When the movie, Urban Cowboy, hit the silver screen in 1980; everything changed. Western style clothing and country music were thrust back into the mainstream overnight. Mother-of-pearl buttons and embroidered roses on blouses for the ladies and expensive boots and snap-button western shirts for the men were in style for dancing and climbing on mechanical bulls.
Robson Ranchers will have the opportunity to begin learning, reviewing, and practicing two-step patterns starting in July, to get ready for a country/western dance later in the fall when we all join together for an earthy, back-to-our-roots good time. Robson Ranch Social Dance Club has practice on Mondays and class on Thursdays at 7 p.m., at the Fitness Center classroom. For more information, contact Henry Evans at 940-703-2953 or [email protected]