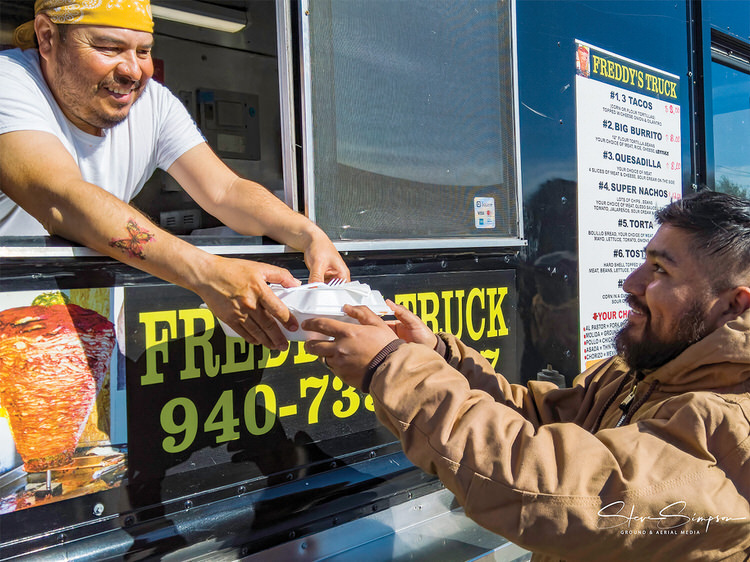 On Nov. 18, Women Sharing Hope surprised the Robson Ranch outside workers with a meal from Freddie's Food Truck and a gift certificate to Walmart. We see these men and women outdoors daily keeping the common areas and golf courses tidy for all of the residents to enjoy. It doesn't matter if it is cold, wet, or over 100 degrees, these people work hard for us.
Women Sharing Hope is a club for women at Robson Ranch who look for ways to bring cheer, hope, and love to those around us. If you are interested in joining this group of ladies, we meet the third Friday of each month using the Bible to guide us through topics like:
* What is my purpose in life?
* Depression, is it in the Bible?
* Loneliness
* Anger and forgiveness
Contact Catherine Simpson at [email protected] or call 817-707-7707 to get on the invitation list. Everyone is welcome.