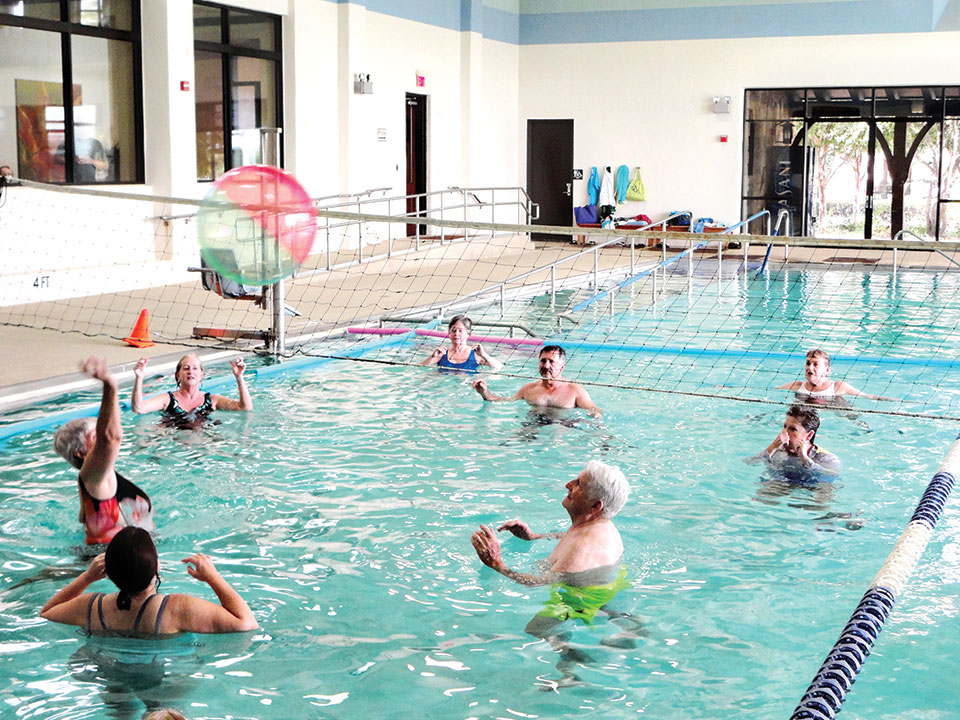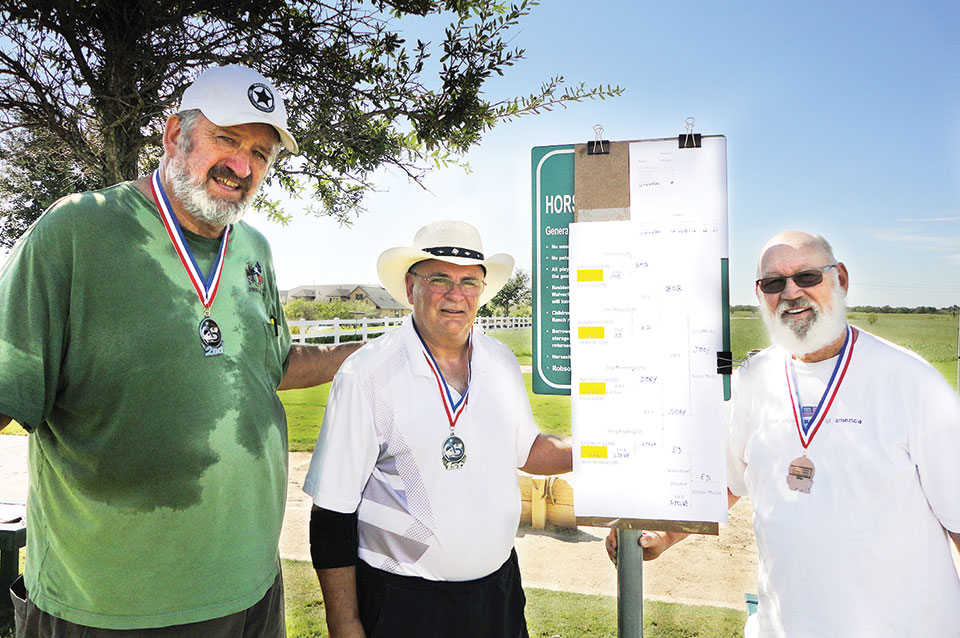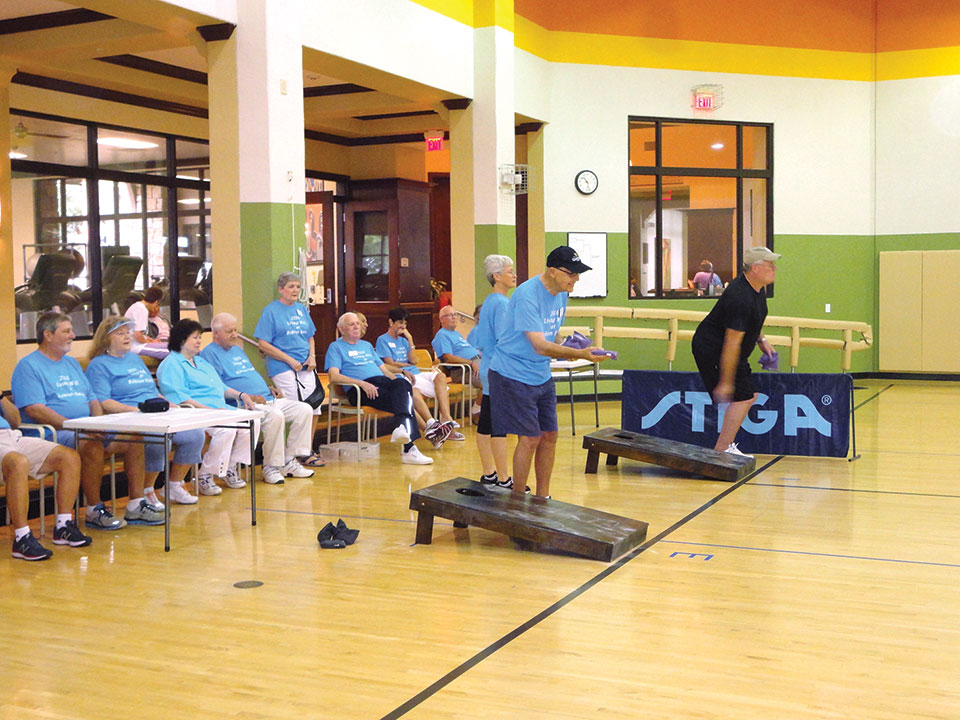 Judy Ondina
If you are one of the over 100 registered participants, September ensures some extra physical activity for you! The annual Living Well Senior Olympics month-long activities kicked off on August 26 with official game day being Saturday, September 30. The games feature almost 20 sporting or wellness events. They promote health, physical fitness and improved quality of life for all ages and physical abilities.
Throughout the month participants will be swimming, walking, playing tennis, pitching horseshoes and bicycling. On official game day even more activities are included as participants show their skills in basketball free throw, water basketball, bolo toss, bean bag toss, pickleball, putting/chipping, water volleyball and Wii bowling.
All this expended energy works up a Texas-sized appetite. Following the completion of the games, participants will enjoy a sumptuous buffet prepared by our outstanding Wildhorse Grill. Winners will be announced and medals proudly worn. We encourage you to support these Olympians and cheer them on as they participate in friendly competition. It just may inspire you to join next year.